A survey published on Friday revels that Britons rate the quality of nightlife and museums above a country's laws on LGBT persecution when deciding where to travel abroad.
The YouGov statistics, commissioned by International HIV/AIDS Alliance, used holiday destinations with laws that criminialise LGBT people, some with harsh sentences.
Barbados was one destination used in the research, described by the charity as having the "harshest anti-gay laws in the Western hemisphere." Morocco also featured, a country in which 80 percent of the population holds negative views on homosexuality.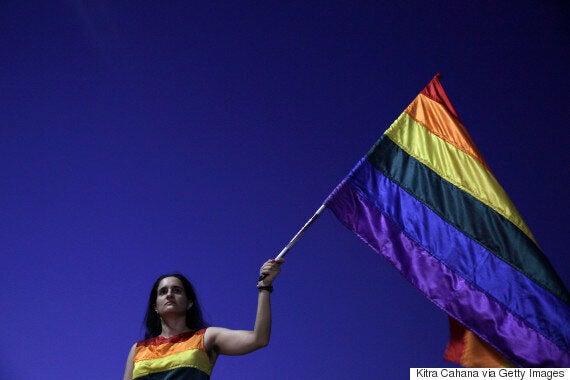 44 per cent supported a ban on leaders of countries that criminalise LGBT people, from visiting the UK
Some 57 percent of participants stated that the cost of visiting the destination was the most important, while 42 percent named the quality of hotels and accommodation. Seven percent said that the country's laws on criminalising LGBT people would have an impact on their decision.
The results of the poll also revealed that people underestimate the number of countries in the world that criminalise LGBT people. Out of 1,595 people, 96 percent didn't know how many countries have discriminatory laws. Some 63 percent believed that same-sex activity was a fundamental human right, and should not to be decided by governments.
After the findings, the HIV charity released an online quiz, an attempt to educate people on the laws in the holiday destinations. The tool, named 'Paradise or Persecution', aims to raise questions around the 75 countries that criminalise people on the grounds of their sexual orientation or gender identity.
International HIV/AIDS Alliance told the Huffington Post UK that it believes if the general public knew the scale of the problem, they would be discouraged from visiting such countries.
Karen Johnson, Global Campaign Coordinator at the Alliance said: ''It is important that we raise public awareness of the scale of the problem, not only because it is a moral imperative, also because of the impact that criminalisation has on people's access to HIV services."
The poll also found that nearly half, 44 per cent, supported a ban on leaders of countries that criminalise LGBT people, from visiting the UK.
The International HIV/AIDS Alliance (the Alliance) will present a petition to Commonwealth leaders when they meet in Malta later this month (27 to 29 November). Of the 54 Commonwealth countries, 41 currently criminalise LGBT people and 60% of all people living with HIV live in Commonwealth countries.
Paradise or Persecution can be visited here.
Popular in the Community