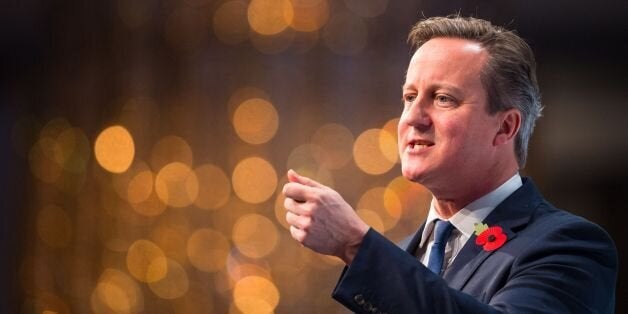 David Cameron will insist today his attempt to renegotiate the UK's membership of the European Union is not "Mission Impossible".
In a speech on Tuesday, the prime minister will set out the four objectives at the heart of his plan to convince Britain to vote to remain a member of the EU.
The speech coincides with a letter being sent to the President of the European Council, Donald Tusk, by No.10 detailing the changes the British government wants to see.
That new deal will then be put to a referendum before the end of 2017.
However on Monday evening before Cameron outlined his demands, they had been preemptively dismissed as "disappointingly unambitious" by one former Tory chancellor.
The four key aims, Cameron will say, are to: protect the single market for Britain and others outside the Eurozone, "write competitiveness into the DNA of the whole European Union", exempt Britain from an "ever closer union" and tackle abuses of the right to free movement.
The prime minister is expected to say: "There will be those who say – here and elsewhere in the EU – that we are embarked on Mission Impossible.
"I say: why? I do not deny that seeking changes which require the agreement of 27 other democracies, all with their own concerns, is a big task.
"But an impossible one? I do not believe so for a minute. When you look at the challenges facing European leaders today, the changes that Britain is seeking do not fall in the box marked 'impossible'.
Cameron will add: "They are eminently resolvable, with the requisite political will and political imagination. The European Union has a record of solving intractable problems. It can solve this one. Let us therefore resolve to do so."
Last night, anticipating Cameron's list of demands, former chancellor Lord Lawson told ITV News: "I'd be surprised if there's anything new. So far of course, what we've been told about - his demands - they are disappointingly unambitious. In fact they don't seem to add up to a row of beans.'
"I believe he doesn't think he can get anything significant and therefore he is trying to catch the fish he can catch even though they are tiddlers - rather than any significant fish."
Yesterday two of Cameron's closest allies in Europe issued stark warnings about Britain quitting the EU, with both peace in Northern Ireland peace and prosperity in the City of London at risk from 'Brexit'.
Irish premier Enda Kenny told the CBI that Ulster would be hit hard by any vote to leave the European Union and suggested that the peace process would suffer as a result.
At the same time, Dutch Prime Minister Mark Rutte warned that any 'Leave' vote in the coming EU referendum would mean the UK was stranded 'in the middle of the Atlantic Ocean' and prove a 'killer' for its financial services industry.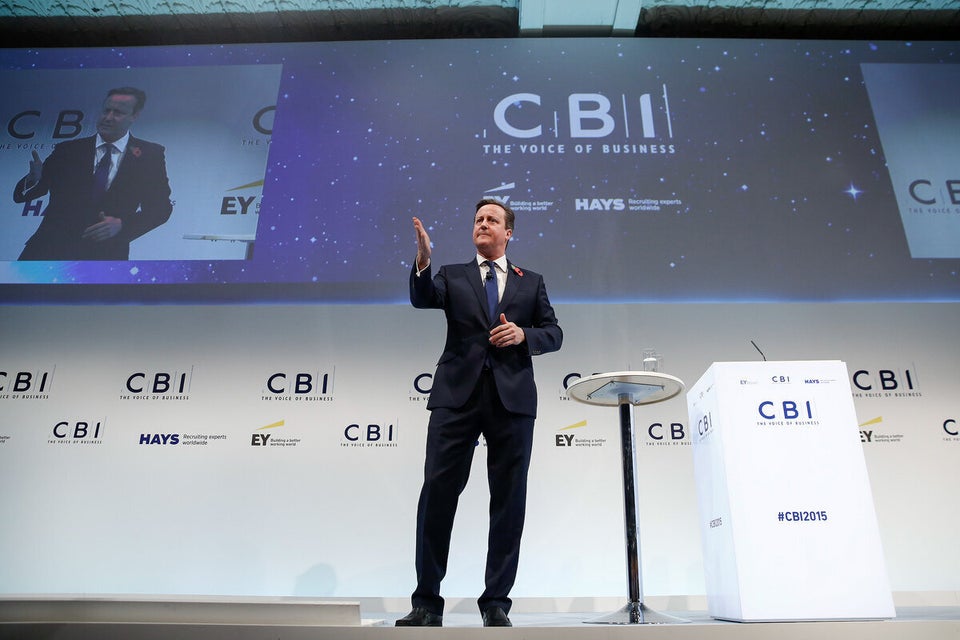 David Cameron At The Annual CBI Conference
Related