A series of new recommendations being made in a "gender insensitivities" review into the House of Commons, could see the chamber adopt gender-neutral toilets and hang more pictures of women.
The newly reformed bathroom facilities would be aimed at further inclusivity for trans people and could also see an increase of female toilets, to match the number of mens.
Other reforms could see the introduction of formal maternity and paternity leave for MPs and well as "remote or electronic voting."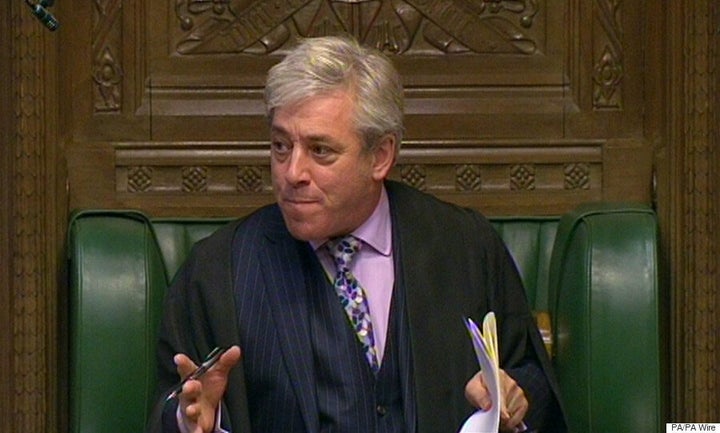 John Bercow, Speaker of the House
Sarah Childs, a professor of gender and politics, is carrying out the study in an independent assessment of inequalities facing men and women in Parliament.
Overseen by an advisory board, chaired by Speaker John Bercow, as well as a panel of cross-party MPs, male and female, the secondment will: "Address issues of inequality and existing gender insensitivities at Westminster, and instigate a process of reform."
The review will look into the hours politicians are expected to vote and whether it could change the Parliamentary timetable, in order to make it easier for MPs to manage their time more effectively.
It will examine whether the possibility of later voting puts off mothers with young children from becoming MPs and question whether Parliamentary recess should coincide with school holidays.
Childs told the Telegraph that the process of identifying reform was "ongoing" and at this stage nothing is "ruled in or out."
These are not the first of recent changes to be made to positively impact trans people in Parliament. Earlier this year Bercow put forward changes so that MPs being sworn into the House of Commons are given the option of a gender neutral title.