The 36-year-old gave birth to her fourth son - Jesse Jones - on 3 November.
Uploading the snap of her kissing Jesse's head to Instagram, Ellis-Bextor wrote: "He's here! Baby Jesse Jones now home safe with his family. We are all a bit smitten. Welcome to the world, darling boy."
The singer was immediately greeted with congratulations messages when she posted the update on Twitter.
She replied to some famous faces, including Perez Hilton, writing: "Thank you! Slightly bonkers with four probably but also very happy."
To charity campaigner Nick Ede, she called her newborn son "another little power ranger."
Jesse is Ellis-Bextor's fourth child with husband Richard Jones. They are already parents to Sonny, 11, Kit, six, and Ray, three.
The actress hinted she wasn't far from giving birth earlier in the week by uploading a photo of her and her bump.
"Does my tum look big in this?" she wrote.
Speaking to the Evening Standard about her pregnancy just before giving birth, Ellis-Bextor admitted she was really excited to meet her fourth child.
"I actually feel that I cope with pregnancy better now than I did when I was younger."
The singer shocked crowds back in May 2015 at the Lorraine Kelly Fashion Awards by stepping out displaying her pregnancy bump, having not yet announced she was expecting.
At the time she tweeted: "Hello all. Been finding it a bit nice-but-strange to be congratulated on a pregnancy I haven't actually announced yet...".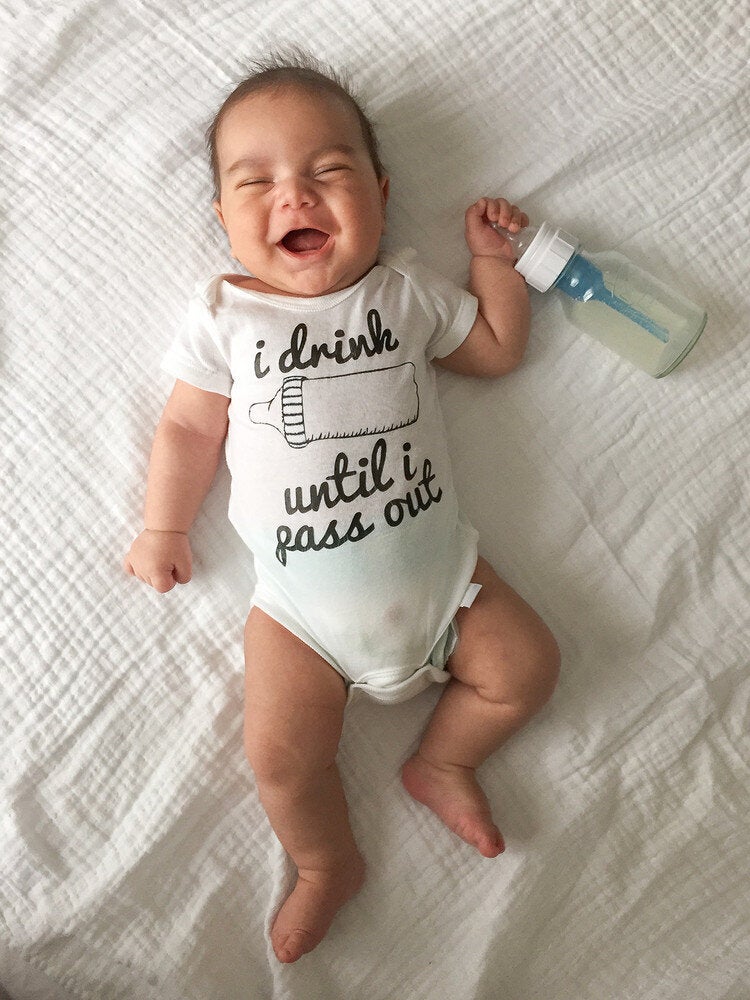 Creative Mom Takes Funny Photos Of Newborn