Dogs are known for their loyalty and this amazing pooch is no exception.
The dog, which is a Great Pyrenees, was photographed standing over another dog who appeared to have been hit by a car by the Dallas Fort Worth National Cemetery.
The two dogs were first spotted by local woman Jessy Fairferlick, who then contacted animal advocate Julie Fennell via social media.
"He was just kind of sitting there like a guard, like a statue, watching over his friend's body."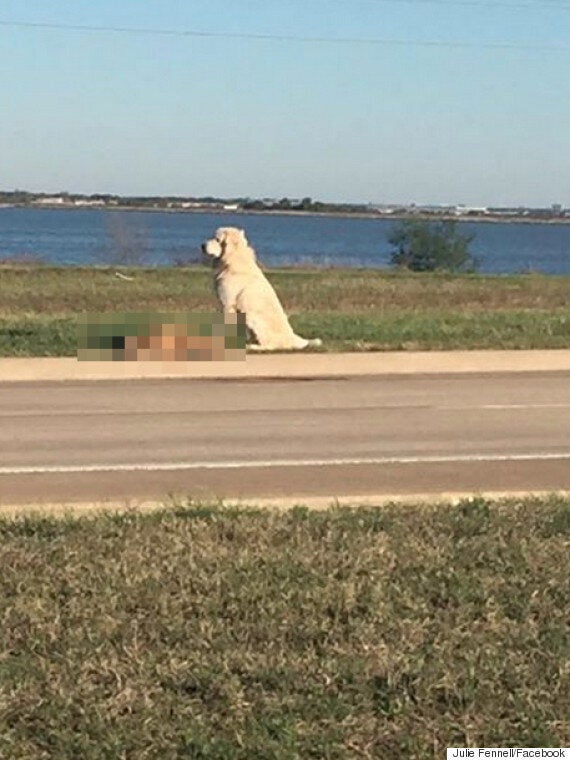 Image of the dead dog has been blurred
Sadly, the dog who had been hit was dead by the time onlookers came to help.
The second dog was covered in fleas when he was rescued by volunteers, but he is now being cared for by Dallas Animal Services.
The loyal pooch will receive care at the rescue centre for at least 72 hours.
According to the NBC report, it is unclear whether the dog is a stray, or whether he has simply ran away from his owners and gotten lost.
If no owners come forward to claim the dog after 72 hours, he will be passed onto a specialist Great Pyrenees rescue service and re-homed.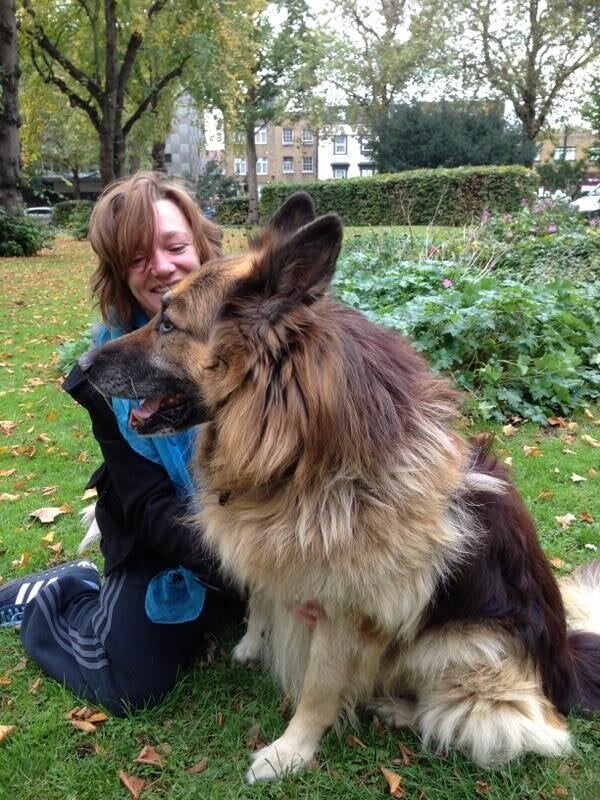 Dogs Trust's Hope Project