This is the moment that a group of film makers came face to face with the biggest Great White shark ever caught on camera.
The 20ft shark - named Deep Blue - can be seen slowly approaching the cage to investigate the researchers waiting inside.
First captured in Mexico's Guadalupe Island in 2013, the female shark is thought to be pregnant.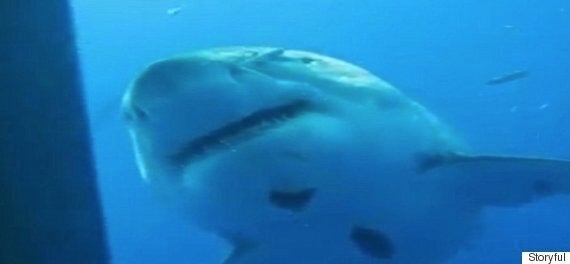 The enormous shark dwarfs divers on the video footage
A team of scientists travelling on the trip tagged the enormous creature, allowing them to track her for future research and filming projects.
In a post written after he'd released the images, Padilla claimed he was delighted to see such a large creature.
"A shark of that size is at least 50 years old and tells me that protection and conservation efforts are really working," he wrote.
On his Facebook page, Hoyos described the shark as the biggest ever seen near the island of Guadalupe. "I give you the biggest white shark ever seen in front of the cages in Guadalupe Island," he said.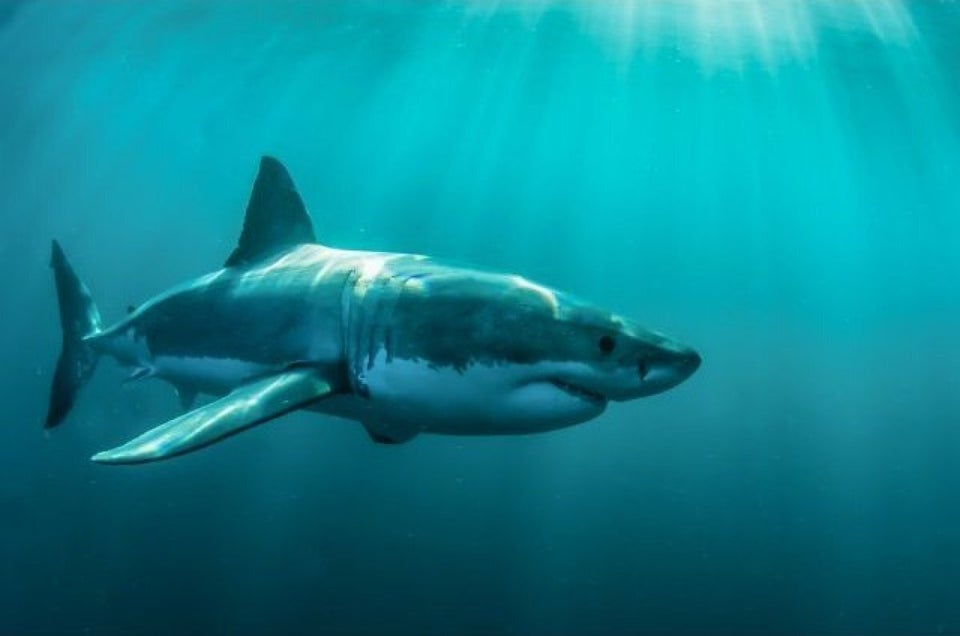 Places to See Sharks...From Behind a Cage
Related