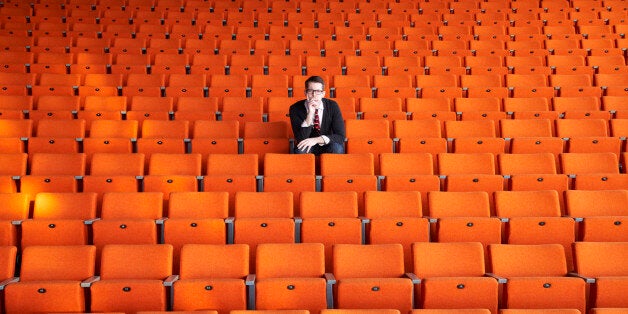 Almost a third of white working class boys from poor neighbourhoods stay in education after their GCSEs, thanks to a "double disadvantage", a report has found.
Just 29% of this group continue to study after taking their exams, due to a combination of low family income and geographic poverty, the Background to Success report found.
This compares to nearly half of white working class boys living in more affluent areas, and more than two thirds of male teens from more advantaged families, the report published by the Sutton Trust revealed.
The research showed different background factors, such as neighbourhood, family income, and ethnicity, combined to reduce teenagers' chances of entering further education.
The report, conducted by Oxford University, found boys are "significantly" less likely to carry on with academic study than girls. Two thirds of girls take AS, A-levels or another qualification compared with 55% of all boys. The attainment gap between poorer girls and their richer peers is also slightly less marked for females; more than half of disadvantaged girls go on to further study compared with three-quarters of the non-disadvantaged group.
The Sutton Trust urged the government to consider the "double disadvantage" of young men ahead of George Osborne's spending review later this month.
"[The report] lays bare the powerful influence of different aspects of a student's background in shaping their educational outcomes," the Trust said. "It illustrates how such factors combine to reduce a pupil's chance of entering further education.
"The Trust would like to see.. continued support for the pupil premium for all disadvantaged pupils, including high achieving disadvantaged pupils."
The organisation also urged the government to ensure all pupils received a "guaranteed level" of careers advice from professional and impartial observers.
Sir Peter Lampl, chairman of the Trust, called the results "shocking".
"We must redouble our efforts to address these attainment gaps, and ensure that every pupil, regardless of family income, gender or ethnicity has the chance to succeed.
"That's why in the spending review the government must recognise the 'double disadvantage' that those in the poorest neighbourhoods face and ensure that extra resources are applied to these children."
Kevin Courtney, deputy general secretary of the National Union of Teachers, said the country needed an "accurate assessment of what is realistic".
"The top-down, punitive approach to schools and education currently being pursued is clearly not the answer.
"[The] government promises only further tests and impossible targets. What we need is a credible, constructive and collegiate school improvement strategy and a serious Government-led effort to reduce inequality and the number of children living in poverty.
" Education policy needs to take account of the differing experiences that children have in their communities and at home, and not assume that schools alone can overcome the multiple and significant challenges posed by poverty and social disadvantage."
Popular in the Community