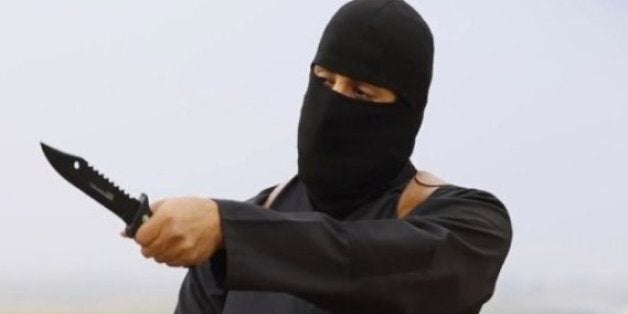 It would have better if Jihadi John had been captured and put on trial rather than killed in a military attack, Jeremy Corbyn has said.
However his comment was criticised by a former Labour minister who said it was not plausible to think the Isis extremist could be captured.
The Briton, whose real name is Mohammed Emwazi, was targeted by a US drone strike in the Syrian city of Raqqa in Syria last night.
Emwazi came to notoriety in a video in August 2014 which showed the beheading of US journalist James Foley. He is also believed to be responsible for the deaths of several Isis hostages, including Britons Alan Henning and David Haines.
Earlier today David Cameron said he could not confirm Emwazi, had been killed but said the strike was "the right thing to do".
Corbyn said today: "It appears Mohammed Emwazi has been held to account for his callous and brutal crimes. However, it would have been far better for us all if he had been held to account in a court of law," he said.
"These events only underline the necessity of accelerating international efforts, under the auspices of the UN, to ring an end to the Syria conflict as part of a comprehensive regional settlement."
One Labour MP appeared to criticise Corbyn for suggesting it would have been better to capture Emwazi. Ian Austin, a former minister who served as a close adviser to Gordon Brown, said: "How do people who think Emwazi should have been put on trial think this could have happened & how many others would he kill in the meantime?"
He tweeted sarcastically: "Look, why couldn't the police just go an arrest Emwazi? It's not as if it's a really dangerous war zone & I'm sure he'd have come quietly."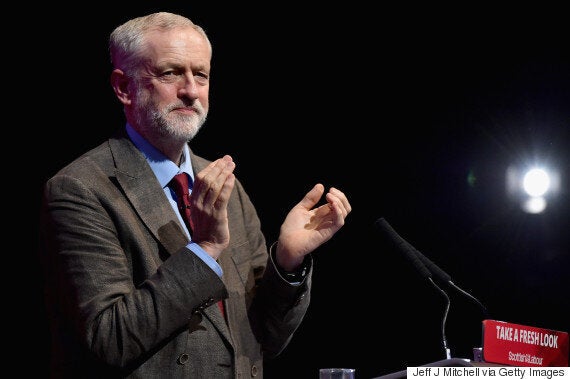 Speaking out side Downing Street this morning, Cameron said he could not confirm that the strike had killed Emwazi but added the attack was "a strike at the heart" of Isis.
"This was an act of self defence. It was the right thing to do," the prime minister said. "It will demonstrate to those who would do Britain, our people and our allies harm, we have a long reach. We have unwavering determination. And we never forget about our citizens."
Reg Henning, brother of Alan Henning, told the BBC he was "glad" to hear Emwazi had been killed but "would have preferred him to have been brought to justice".
"Hopefully this is the end of it," he said. "I would have preferred him to face justice. I think things will quieten down. If they had arrested him and gone to court, it would have dragged on for months and months."
Haines' widow Dragana also previously called for Emwazi to be captured. She told the BBC in February: "That's the only moral satisfaction for the families of all the people that he murdered, because if he gets killed in the action, to put it that way, it will be an honourable death for him and that is the last thing I would actually want for someone like him.
She added: "I think he needs to be put to justice, but not in that way."
However Haines' daughter, Bethany, said she felt the families of Emwazi's victims would only feel closure "once there's a bullet between (his) eyes".
Emwazi appeared in the videos dressed in black with only his eyes visible, and spoke with a British accent as he went on anti-Western rants to the camera while wielding a knife.
It was not until February this year that the jihadist was unmasked as Kuwaiti-born Emwazi, who had lived in the UK since the age of six.
It emerged that Emwazi had been known to British intelligence services, but managed to travel to Syria in 2013.
Cage, the group which campaigns on behalf of communities affected by the war on terror, and was widely criticised for describing Emwazi as a "beautiful young man", said the strike "presents more questions than it does answers".
A statement read: "CAGE reaffirms its opposition to extrajudicial killing of any kind. State sponsored targeted assassinations undercut the judicial processes that provide the lessons by which spirals of violence can be stopped. Emwazi should have been tried as a war criminal."
"The responsibility for the murders of the hostages lies firmly with Emwazi and his ISIS handlers. His journey to becoming 'Jihadi John' however, lay in Britain."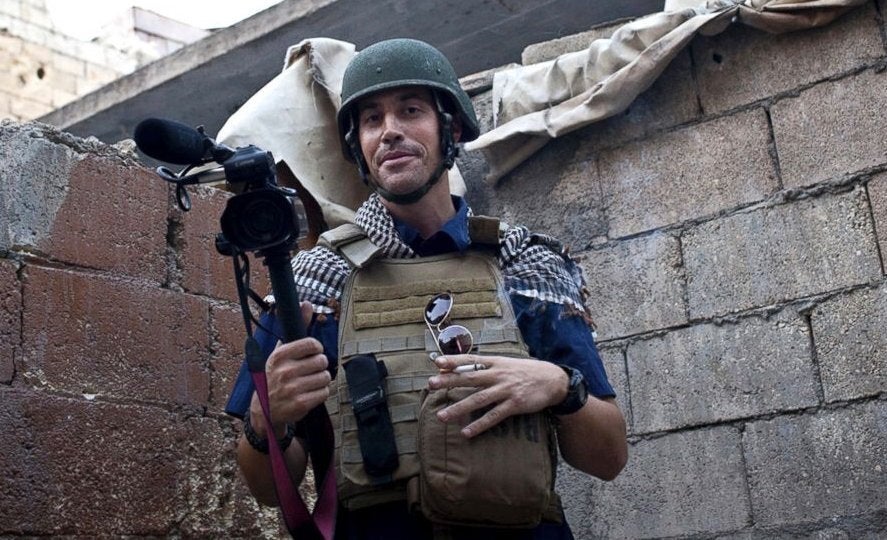 Jihadi John Victims