The five things you need to know on Friday November 13, 2015...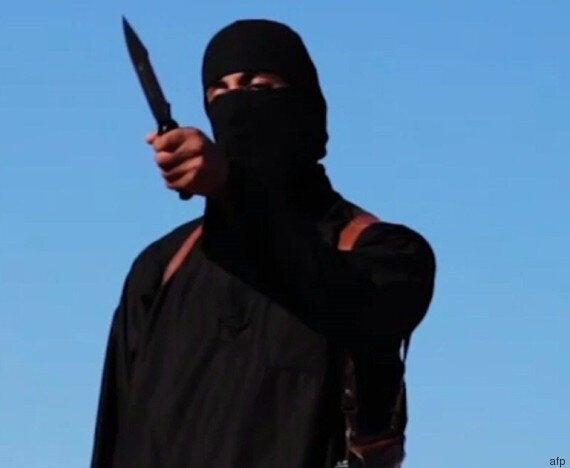 Well, it looks like they got him. The US revealed overnight Mohammed Emwazi, the Isis terrorist and British citizen referred to as "Jihadi John", was targeted and hit by a Hellfire missile launched from a drone. One US source says it was a 'great hit', another says Emwazi was 'eviscerated' - which would be a fittingly Medieval description for a man whose barbarous acts recall the Dark Ages.
CNN says the families of his victims have been informed. But Diane Foley, the mother of James Foley, told ABC News that if Emwazi had indeed been killed in the strike, it would be "really a small solace to us". "This huge effort to go after the this deranged man filled with hate when they can't make half that effort to save the hostages while these young Americans were still alive," she said. Alan Henning's daughter is on Jeremy Kyle later.
The Pentagon have been trying to verify if it really was Emwazi they hit (intercepted chatter, intel on the ground etc), but one official says there's 'a high degree of certainty' it was him. Downing St is not commenting fully but David Cameron will make a statement later - a clear signal they really have 'got him'. "We have been working hand in glove with the Americans to defeat ISIL and to hunt down those murdering hostages," a No.10 spokeswoman says. Will Jihadi John's death make it more or less likely Cameron will go for a Syria Commons vote?
British jets of course can't - yet - take part in Syria. But the Telegraph reports this morning that ISIL are facing a fresh offensive in Iraq. Kurdish forces backed by British and other coalition jets and drone strikes launched a major offensive on Thursday to retake the the town of Sinjar, the main centre of the Yazidi people of northern Iraq. If it works, it would cut a major supply route from Raqqa to Mosul.
Donald Tusk issued a serious warning yesterday that Schengen was on the verge of collapse and the Times splashes on the huge threat to freedom of movement in the EU. With even Sweden imposing fresh border controls, the migrant/refugee crisis has clearly put huge strains on the European Union that it is still struggling to respond to. Wolfgang Schauble jibed yesterday at his own leader Angela Merkel that the 'avalanche' of migrants had been triggered by a rogue 'skier' (Merkel loves cross-country skiing, so not too subtle).
But Tusk also had a warning for David Cameron that his EU renegotiation would be 'very tough'. And on the key issue of migrant benefits, the BBC reports fresh Whitehall talk of new options to make the PM's four-year ban plan legal. One option would see in-work benefits banned from anyone who had not received out-of-work benefits in the previous 12 months. I can't see that working.
The second option is one that has been discussed for some time - barring 18 year old Brits from claiming benefit until they are 22 (to bring them into line with EU migrants). But No.10 sources told me this week they didn't recognise such speculation.
Nigel Farage was due on Today to discuss the PM's EU migrants plan - and is on LBC at 9am. He's already seized on the huge number of new migrants in the labour force and the collapse in freedom of movement is playing into his hands on the wider point. There is some good news for Cameron though, with the FT and Times reporting two hedge fund leaders have decided to donate to the In campaign.
Andy Grice on the Indy has a front page exclusive on new plans to force through a change to Labour Party rules to stop any bid to oust Jeremy Corbyn before the 2020 general election. Labour's national executive committee (NEC) is set to discuss a move next Tuesday to guarantee the current leader a place on any ballot paper if he were challenged for his job.
Corbyn allies insist the move is a tidying up exercise because there is a gap in the current rulebook, which does not say whether the party leader needs to clear the nominations hurdle. One MP said it would be "crazy" to exclude Mr Corbyn from the shortlist so soon after he won a huge mandate from almost 60 per cent of Labour members and supporters in September.
This all proves why the shift at conference towards a pro-Corbyn majority on the 33 member-NEC, was so important. Gricey says the NEC is expected to endorse the change. But it would have to be formally approved at next autumn's Labour conference, where party members and unions each have 50 per cent of the votes. And that's why the grassroots battle for constituency Labour parties delegates (CLPs) matters so much. If Momentum can turn those, Corbyn really will have control. And that would affect not just the leadership but a whole range of policies the PLP don't like.
On council cuts, the counter-operation in full swing against David Cameron's 'hypocrisy' over Oxfordshire county council. Labour council chiefs are demanding their own private No10 meetings. Poor old Sheridan Westlake is going to have a packed in-box. The Tory backlash against Oxfordshire has started in earnest, with ConHome attacking it for a high council tax. But the Guardian reports on how Momentum is starting to lobby Labour councils not to implement any cuts at all. One to watch.
BECAUSE YOU'VE READ THIS FAR…
Tracey Crouch is one of the best ministers in the government, and rarely sits on the fence. But her plain-speaking has got her into almighty trouble after suggesting that low-paid families should ditch Sky TV. The irony was that the sports minister also said in the same Spectator interview that the tax credits row was mainly a problem of 'communication'.
After Labour's Rebecca Long-Bailey laid into her, and the backlash soared, Crouch last night apologised. "I'm sorry for giving the impression of a lack of understanding of the financial pressures many families face - nothing could be further from the truth." Crouch is indeed one of the few ministers who knows what it's like to struggle, having been brought up by a single mum. Some Tories think she was absolutely right but that her big error was in saying it publicly.
Speaking of spending and cuts, the FT has two stories today that underline just how determined the Treasury is to shrink the state and get savings. Its front page splash is a scoop on plans to privatise housing associations' £44bn in public grants. And inside it has another top tale: Transport for London to lose £700m a year and all Whitehall funding as part of deep DoT cuts. The latter sounds very much like a George v Boris vendetta in the making: how long before Sadiq Khan suggests Londoners are the 'collateral damage' in the Tory leadership battle?
Early this morning, George Osborne went on Twitter to break the news that he has authorised the £13bn sale of Northern Rock and other mortgages acquired by the UK government during the financial crisis.
5) NEVER MIND THE BALLOTS
Jeremy Hunt's fight with junior doctors is hotting up alright. Having attacked docs as 'militants', the Health Secretary labelled them 'extreme' after new BMA strike plans included moves to stage the first all-out industrial action. The three days of action in December include an 'emergency only' day, but also two days of much more radical total strikes.
Some in Government believe the BMA has overplayed its hand with its latest plans and risks losing public sympathy if individuals are put at risk. But the brinkmanship may work: if it's a PR battle between heroic, white coated junior doctors and a Cabinet minister, there may be only one winner. If, however, there is footage of patients caught in the crossfire, that could be another matter.
Meanwhile yesterday the Department of Health's decision to replace its weekly updates with monthly ones didn't stop it getting a kicking over new stats showing bed-blocking at a record high. Given that this is even before the winter pressures, that more than anything should ring alarm bells.
Our new HuffPost podcast, Commons People, is a regular thing. It's out every Thursday evening and here's the latest. Do download it onto iTunes or just click on the link.
If you're reading this on the web, sign-up HERE to get the WaughZone delivered to your inbox.
Got something you want to share? Please send any stories/tips/quotes/pix/plugs/gossip to Paul Waugh (paul.waugh@huffingtonpost.com), Ned Simons (ned.simons@huffingtonpost.com), Graeme Demianyk (graeme.demianyk@huffingtonpost.com) and Owen Bennett (owen.bennett@huffingtonpost.com)