WHAT WE KNOW SO FAR:

129 dead, French prosecutor says, with 352 injured, 99 critically
Locations targeted in suicide bombings and shootings
89 slain at Bataclan concert theatre after hostage situation
Restaurants, football stadium attacked in night of horror
One attackers named as 29-year-old Omar Ismail Mostefai, a Frenchman who was flagged for Islamic radicalism links
Police leave cancelled and around 1,500 soldiers mobilised
French border controls increased, state of emergency declared
Seven extremists in three teams carried out attacks, all wearing identical suicide belts, all killed
Manhunt under way for accomplices, arrests made in Brussels after police raids
UK police say they will strengthen presence at ports and on the streets
French citizen Ismael Omar Mostefai, who was "blacklisted" by police in 2010 due to extremism, has been named as one of the terrorists behind the Bataclan concert massacre that claimed at least 89 lives.
Mayor of Chartres, Jean-Pierre Gorges, named Mostfai as one of the seven suspects who carried out Friday night's bombing and shooting attacks that left 129 dead, including Briton Nick Alexander, and injured 352.
All seven attackers were killed.
The 29-year-old was identified by his fingertip which was discovered after he detonated a suicide vest inside the Bataclan, French newspaper Le Monde reported.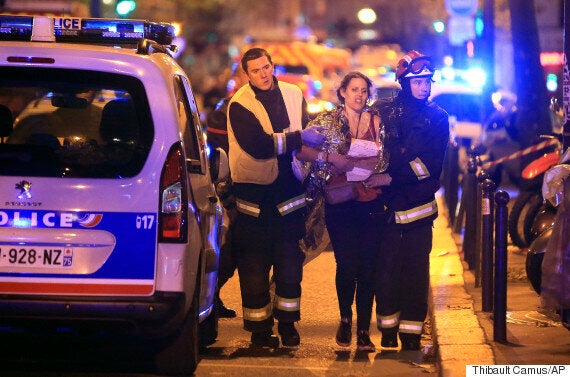 A woman is helped from the scene of the Bataclan massacre; one of the terrorists behind that attack has been named as French citizen Ismael Omar Mostefai
Serbian media claims Ahmed Almuhamed, 25, was also involved in the same attack, the MailOnline reported.
Authorities have revealed that Mostefai, who lived in Chartres, southwest of Paris, had been "blacklisted" by police in 2010, but had never been jailed.
Paris prosecutor Francois Molins is reported as saying Mostefai "caught police's attention due to the violation of public power", and from 2004 to 2010, was prosecuted eight times.
He said: "In 2010, he was blacklisted by the police due to extreme behaviours, but never been classified into any illegal extremist groups."
Paris prosecutor's office spokeswoman Agnes Thibault-Lecuivre said police had arrested some of Mostefai's family members, according to Sky News. No further details were given.
Molins is quoted as saying three teams of attackers in identical explosive vests co-ordinated the "act of barbarism".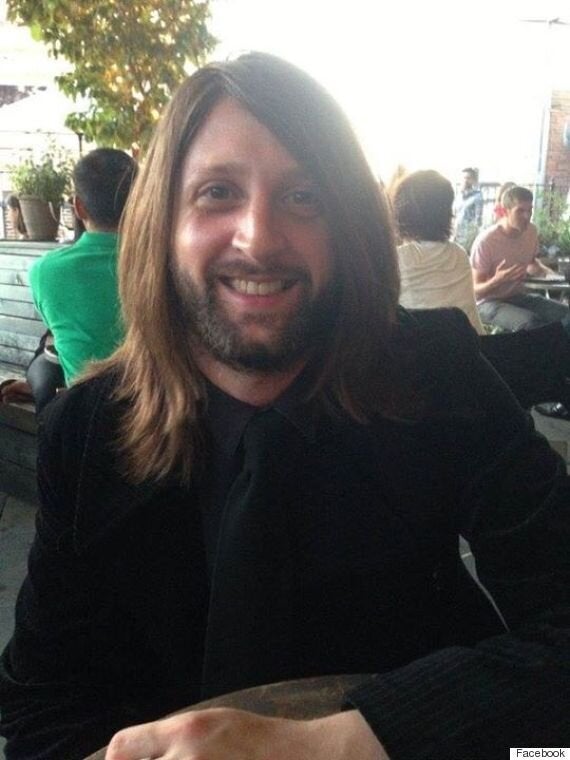 Briton Nick Alexander has been named as one of the 129 victims who were killed
Three other people, including a French citizen, have been arrested in connection with the atrocities. They were detained at the Belgian border.
Three others were said to have been arrested in police raids in Molenbeek, a immigrant area of Brussels. At least one was thought to have spent the previous night in Paris.
Two cars registered in Belgium were impounded close to scenes of some of the violence in Paris, including the Bataclan.
Islamic State has claimed responsibility for the near-simultaneous attacks and has warned that France would remain at the "top of the list of targets" over its airstrikes on IS territory in Syria and Iraq.
It said in an statement that eight militants armed with explosive belts and guns chose targets "in the capital of adultery and vice".
French President Francois Hollande earlier said the assaults were an "act of war" by IS.
Syrian and Egyptian passports were found near the bodies of two of the attackers, with Greek officials suggesting that two of the suspects may have arrived in the European Union through Greece in recent months.
Molins confirmed the Syrian passport found at the site of the Stade de France bombing belonged to a Syrian citizen born in 1990, but said he was unknown to the security services. The Wall Street Journal reported that the Syrian passport was used to enter Europe's free-travel area and apply for asylum. Greek authorities said the holder of that passport had been registered as a refugee on the island of Leros on October 3, the WSJ said.
French Prime Minister Manuel Valls has vowed to "destroy" those behind the killings.
"We will strike this enemy to destroy him. In France and in Europe, we'll chase the authors of this act, and also in Syria and Iraq. We will win this war," he said.
Thousands of soldiers have been deployed on the country's streets in the aftermath of the attacks.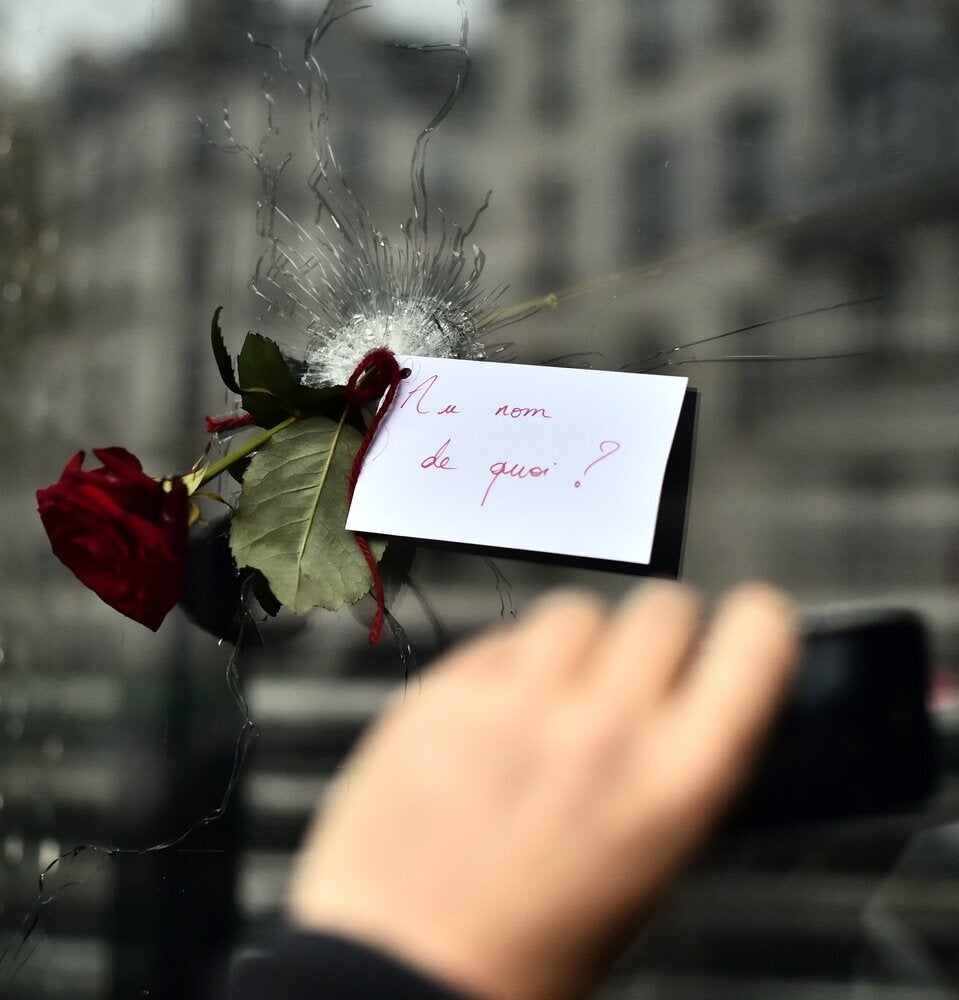 GRAPHIC WARNING: Paris attacks