The five things you need to know on Monday November 16, 2015…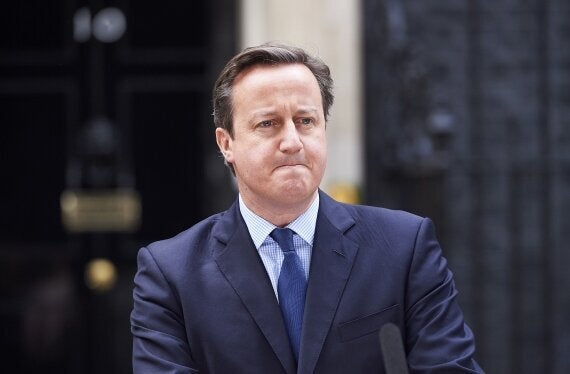 David Cameron revealed on the Today programme that our intelligence agencies had foiled 'seven' terror plots similar to Paris - but smaller in scale - in recent months. And intelligence (and surveillance) is a key plank of his repeated message that a 'full spectrum response' was needed to the 'generational' threat of Islamist terrorism.
He confirmed that extra 1,900 officers for GCHQ, MI5 and MI6 (fast tracked from the strategic defence review he will unveil next Monday - don't forget the PM himself delivers that one), as well as a doubling of aviation security cash and a new review of airports used by Brit tourists abroad.
But it was his language on the Investigatory Powers Bill that was significant too, not least after the clamour from some like Michael Howard and Lord Carlile for the bill to be sped up post-Paris. "I think we should look at the timetable, we do need to take Parliament and the people with us." Note the two bits to that sentence: he wants it delivered sooner but with consensus. Lord Blair, a fan of the bill, hinted that the circle could be squared by giving the bill (which is a draft don't forge) more time currently allocated to other legislation. 'I don't think i would rush it because that would cause more opposition', he said, but it may be good to 'maximise' the Parliamentary time it was given.
Yet as well as the intelligence that comes from electronic surveillance, good old human intelligence ('humint' as the spooks call it) is just as valuable. And Met chief Bernard Hogan Howe only last week warned that cuts to police PCSOs in London would reduce the capital's ability to prevent plots. Even the normally neutral Frank Gardner, the BBC's security corr, said this morning that the community intelligence provided by the support officers 'mustn't be stopped'. And Lord Blair told Today: "I'm very worried the situation the Met faces…PCSOs are the eyes and ears [in picking up extremist chatter]' and it would be an 'absolute disaster' to cut them.
The Paris attacks threw into sharp relief Labour's own approach to foreign policy under Jeremy Corbyn. The Labour leader, Hilary Benn and Charlie Falconer were briefed by No.10 on Saturday but knew they had to come up with their own response to the inevitable question of what to do if there was a fresh Syria vote. The Labour line that was agreed sounds very close to that of the Foreign Affairs Committee, namely that there's no point extending the RAF bombing to Syria until the Government has a 'comprehensive' plan that includes diplomacy.
Yet with Vienna offering glimmers of hope on the diplomatic front - and the PM saying of his peace bid with Putin ''we are prepared to make compromises" - it's worth noting the nuance in Labour's position. Charlie Falconer told Marr that the UN could be bypassed: "Isis can only be defeated by the international community as a whole, if possible through a UN sponsored process, but if not that, then nations come together.." He added "I think Nato will be a part of it". That will cheers MPs like John Woodcock and Mike Gapes, who have been on the Iraqi Kurdish front line. But it will upset some like Diane Abbott, who think the UN has to be included.
But Team Corbyn are determined that Labour foreign policy will look different from the Blair/Brown (and even Miliband) eras. In his speech, postponed on Saturday, he had been due to warn that 'a succession of disastrous wars' had 'increased, not diminished, the threats to our national security'. Crucially, Corbyn was set to signal he wanted an end to the UK-US 'special relationship, with a more 'independent' foreign policy. And last night, Ken Livingstone (a key JC ally) told Radio 4's Westminster Hour that Paris showed that the UK's wars were "endless interventions that have come back to haunt us".
Of course, some will point out that France (and Russia) signally refused to take part in the Iraq war. It's Syria that ISIL cares most about. Some will also wonder whether Corbyn shares the view of Seumas Milne, his new comms chief, that ISIL was 'incubated' by the West. He wrote a piece in June this year suggesting just that - and it's being pored over by quite a few Labour MPs.
As for that Syria vote, I reported this weekend that even before Paris, the MoD had lined up a fresh briefing for MPs next month on the fight against ISIL in Iraq (and Syria). And Corbyn's letter to Michael Fallon underlined how upset he was that Gen Nick Houghton had said the UK was 'letting down' its allies in Syria. On Today, Cameron said "I will build the case" for a vote, adding "Isil don't recognise the border between Iraq and Syria, and neither should we".
Ex head of MI6 John Sawers has an important piece in the FT warning that the next attack 'will not be in France', but could well be in Germany or Britain. He points out ISIL wants the far right in Germany and France and elsewhere. Today, Corbyn is already pointing to the lack of coverage in the UK of the Beirut suicide bombings.
In normal times, there would have been much more attention for the Mail on Sunday scoop yesterday on extraordinary allegations of a blackmail plots and a 'Cabinet minister' having an affair. The minister told No.10 of his infidelity and claimed that controversial activist Mark Clarke had tried to get film of him leaving the East India Club, where he'd been staying with young female campaigner.
Last night, Rob Halfon named himself as the man in question. His affair was with Alexandra Paterson, chairman of the party's youth wing. In a statement released by the Conservative Party yesterday, the minister without portfolio said: 'What I did was wrong, and I feel ashamed. I am not proud of myself. The most important thing to me is to continue to repair my relationship with my partner.' The affair ended in May, when Halfon was promoted to the Cabinet and called it off.
The PM is unlikely to bat an eyelid at ministerial infidelity but he will be very concerned at the claims against Clarke. A friend of Ms Paterson's tells the Mail her life is 'in tatters'.
The police and the Tory party are investigating a number of allegations against Clarke, not least his role in alleged bullying of a young Tory activist who killed himself. All those linked to Clarke - who stood against Sadiq Khan in Tooting in 2010 and who strongly refutes claims of blackmail or bullying - will be wondering just what other allegations remain to be uncovered. Some in the party are asking just why he was given a senior role in the Tories 'Road Trip' 2015 election campaign.
BECAUSE YOU'VE READ THIS FAR…
Europe is never far away as a controversial issue at Westminster. Today, the PM could be stripped of the power to appoint Tories to the Council of Europe as his own backbenchers seek revenge for the sacking of three Eurosceptics. Christopher Chope, Sir Edward Leigh and Cheryl Gillan were axed after voting against the government's attempts to scrap rules limiting public spending during the campaign. Graham Brady, the chairman of the Tory 1922 Committee, makes clear this is about prioritising the legislature rather than the executive, telling the Telegraph. "I think this is a small but helpful extension of the principle [of MPs picking members for these groups]."
But more concerning for David Cameron (and just as crucially, George Osborne's leadership ambitions) is Boris' Eurosceptic marker placed down yesterday in the Sunday Times. Bojo revived the idea of a UK 'emergency brake' on EU law: "The great thing, which makes it so attractive, is that you don't need a negotiation. You don't need Angela Merkel's permission at all. All you need is to get it through the House of Commons. It could be done by us alone."
Meanwhile, the pressing EU referendum issue is on votes for 16 and 17 year olds, with Cameron facing defeat on Wednesday in the Lords. As it happens, giving under 18s the vote in local elections will be voted on in the Cities and Devolution bill tomorrow in the Commons.
The FT reports that Labour's 'In' campaign, which had been due to launch tomorrow, had failed to find a 'business partner'. And the new head of the CBI says it will 'listen' to Brexit campaigners.
The Times has a fascinating story on the small print of the introduction of the single state pension in April, with health chiefs warning it will create a 'huge stealth cut' of £1bn to the NHS. The abolition of the second state pension will remove the 3.4 per cent national insurance rebate that employers offering final salary schemes currently receive.
The NHS is the largest such employer, with 1.4 million staff and a pensionable pay bill of £41.4 billion, meaning the Treasury will claw back an extra £1.1 billion next year, according to NHS Employers. Will the Chancellor do anything in the autumn statement or spending review to respond?
If you're reading this on the web, sign-up HERE to get the WaughZone delivered to your inbox.
Got something you want to share? Please send any stories/tips/quotes/pix/plugs/gossip to Paul Waugh (paul.waugh@huffingtonpost.com), Ned Simons (ned.simons@huffingtonpost.com), Graeme Demianyk (graeme.demianyk@huffingtonpost.com) and Owen Bennett (owen.bennett@huffingtonpost.com)