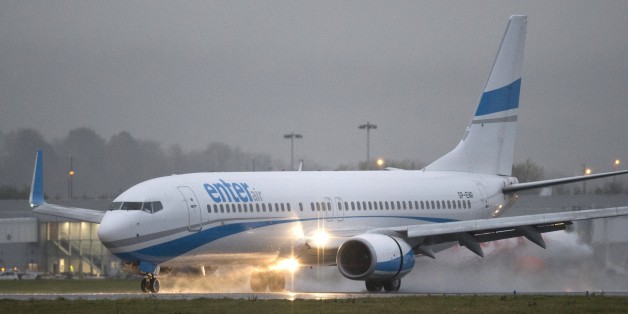 OLI SCARFF via Getty Images
Around 100 Syrian refugees landed in the UK on Tuesday, beginning their new lives in Britain as part of a scheme which helps those most in need.
The Syrian vulnerable persons resettlement programme scheme specifically helps those at high risk and those suffering from the traumatic effects of the country's horrific civil war.
A charter plane carrying the latest arrivals landed at Glasgow airport, with its passengers expected to be placed across Scotland over the coming weeks. Since 2014, the Syrian resettlement scheme has seen around 200 Syrians placed in housing across Britain.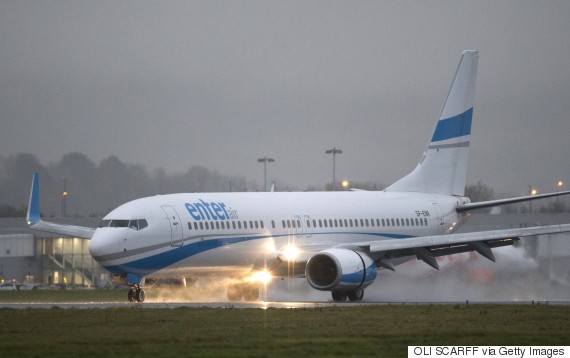 The plane carrying the first flight of Syrian refugees since the government announced its 20,000 target arrived at Glasgow airport on Tuesday
Those resettled through the programme include more than 100 Syrians living in and around Bradford, West Yorkshire, who have already embarked upon education and employment initiatives enabling them to rebuild their broken lives.
Among them, 24-year-olds Suha and Abdul Aziz who moved to Bradford with their one-year-old daughter Arerm after enduring the horrors of the Syrian civil war.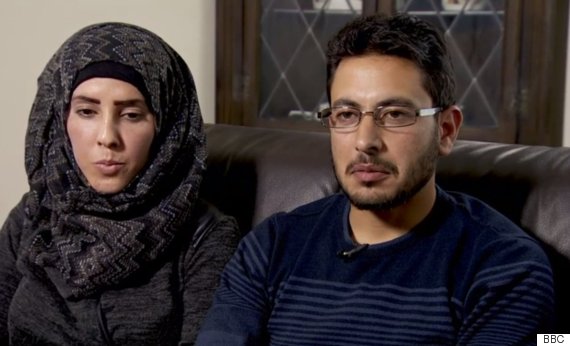 Suha and Abdul moved to Britain earlier this year as part of the scheme
"Now she is guaranteed the opportunity to study and to build a future. That is so important. We can all see the situation back in Syria and even in Jordan, where things are getting worse," Suha told the BBC.
With the target of around 20,000 Syrian refugees to be resettled in the UK by 2020, the government must now expand its vulnerable persons programme to take in around 400 people a month.
READ MORE: