Google+ has been given a much needed makeover that will transform it into a networking platform.
In a blog post, the company explained how the site will have a focus on "collections" and "communities" giving people the option to connect with others who have similar interests.
It also said the changes will make Google+ simpler to use and more mobile friendly.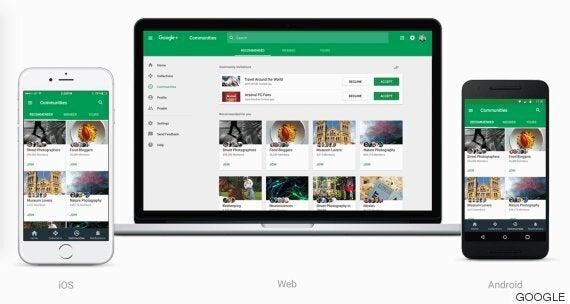 "Today, we're starting to introduce a fully redesigned Google+ that puts Communities and Collections front and centre," the search giant stated.
'Collections' lets users follow subjects they are interested in, while sharing content using hashtags.
For example, 'Surfers' includes images and posts linking to the same topic. "Every collection is a focused set of posts on a particular topic, providing an easy way for you to organise all the things you're into," Google stated.
"Each collection can be shared publicly, privately, or with a custom set of people.
"Once you create your first collection, your profile will display a new tab where other people can find and follow your collections."
'Communities' however, allows for more discussion as seen in this 'Game of Thrones' forum.

Google+ launched in 2011 but has failed to take off as a social media platform, facing stiff competition from the likes of Facebook.
The verdict on the new Google+ look is yet to form. However, users took to Twitter to try and make sense of the site's changes.
Popular in the Community