Sky has unveiled Sky Q, a brand-new premium TV package that looks to replace Netflix and Amazon Prime by offering 4K Live TV, On Demand, fibre-optic broadband.
This is then all served by a family of new products including a new Sky box, router and app.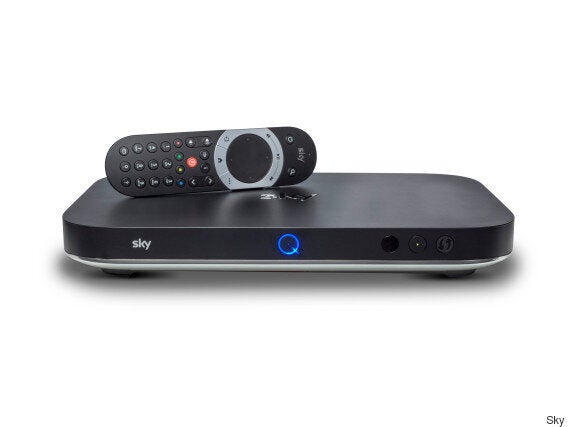 The new Sky Q box is half the size of the current Sky HD box.
Sky Q is based around an all-new Sky Q box. While being half the size of a traditional Sky box, the Q Box features Ultra-HD, a massive 2TB hard-drive and an enormous 12 tuners allowing it to record up to four shows simultaneously.
All of this is then controlled by a new advanced bluetooth remote called, you guessed it, the Q Remote. If you lose the remote, don't panic, you can simply press the 'Q' on the box and it'll find the remote for you.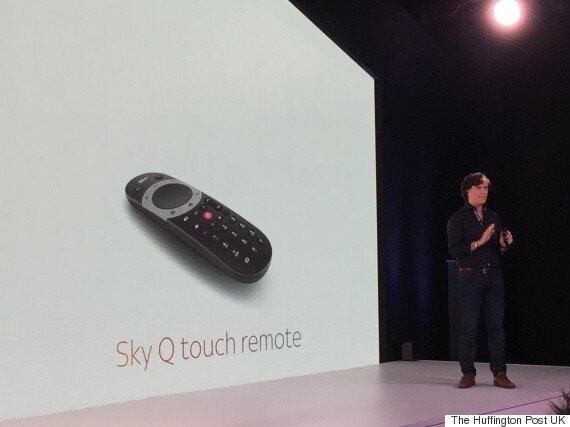 Sky Q moves away from the traditional Sky box at this point, offering an entire home's worth of connected products which then enable Sky Q to work.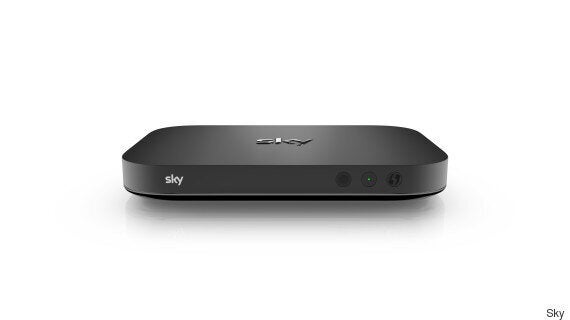 The Sky Q Mini is essentially an internet-connected Sky Box that won't need connecting to a dish.
Each room with a TV outside of the living room can use a Sky Q Mini. This smaller ultra-connected Sky box uses the internet to play live TV, stream all your recorded TV shows from the Sky Q box. You can record shows just as you would on any other box and it'll simply be saved to the 2TB hard drive in the living room. Sky Q Mini also doubles as a WiFi extender, giving each room its own hotspot.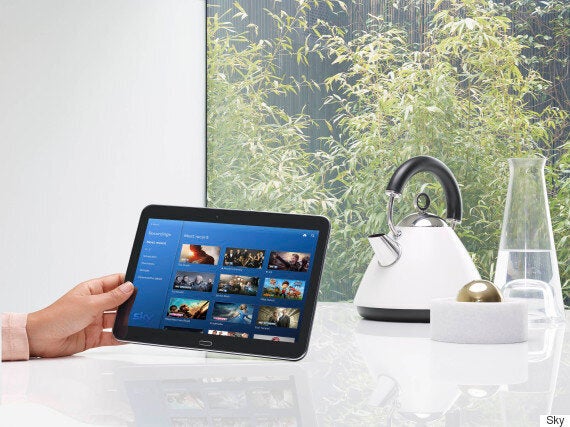 The Sky Q app will be available for iOS and Android.
The Sky Q App for tablet turns your iPad or Android tablet into a Live TV viewer where you'll be able to watch and download all your recordings, stream Live TV and then access all of the on demand content that's already available via Sky Go.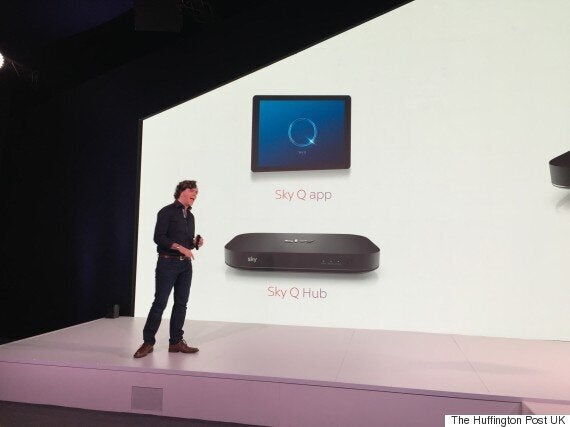 All of these are then powered by Sky Hub, a powerful router that not only provides WiFi to the house but also acts as a 'Power Line', effectively turning your home's electrical sockets into internet ports.
This technology uses the copper wiring in your house as an extender for the internet. Once connected a person can then attach a compatible box to any plug socket in any room and use it as an extension of their internet connection.
With this connectivity Sky Q can also let you stream all of your music services through Apple Airplay, including Apple Music, Spotify and more.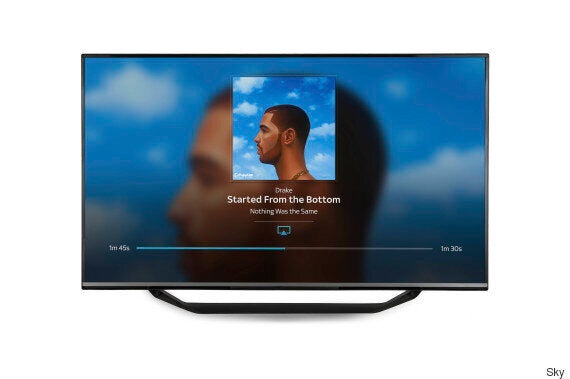 Stream all your music over WiFi using Apple Airplay.
Talking about the important of comparing the traditional with something new, Andrew Olson, director of new products said "The living room, that big screen, it's still something special."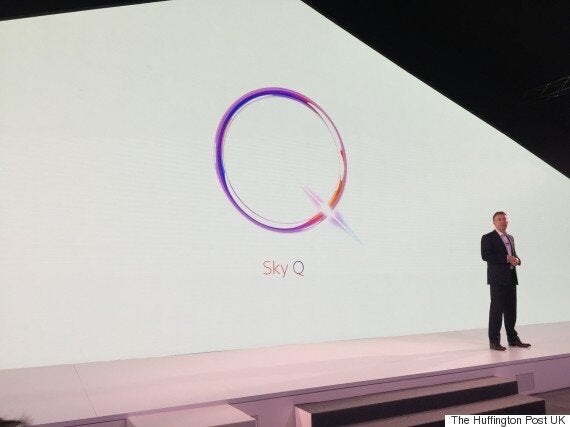 Sky CEO Jeremy Darroch confirms that Sky Q will be constantly updated as it evolves over time.
Sky Q is a response to the rising popularity of on demand streaming services like Amazon Prime and Netflix. Speaking about the constant need to evolve Sky CEO Jeremy Darroch said, "Sky Q broadens the choice that we can offer our customers, as a new premium option,"
"We know from experience that broadening out helps to keep our customers and to keep our customers loyal."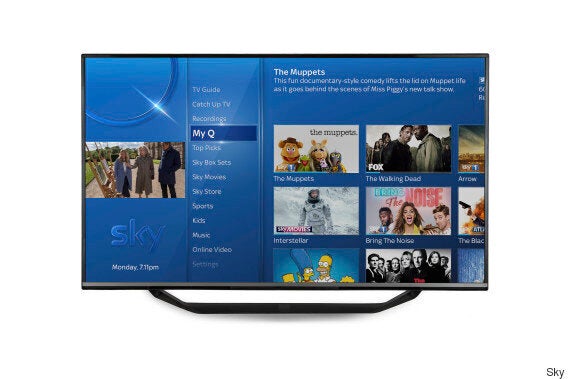 Sky's new menu is based around combining Live TV with on demand content.
Sky Q will be available early 2016. There's no word on pricing but considering the size of the services available it's expected to cross the £100 per month benchmark. The company has promised that the service will get regular updates including voice search for the remote and a new smartphone app.