A University of Southampton student who craftily handwrote a Whatsapp message to ask a fellow student out on a date is responding to viral fame in the best way.
The as-yet-unamed illustrator approached Naomi Lucking as she sat at a table in the campus library earlier this week, awkwardly passing the ingenious note to her.
Yet despite the clearly impressive creativity, his approach was perhaps a little too forward to have the desired effect.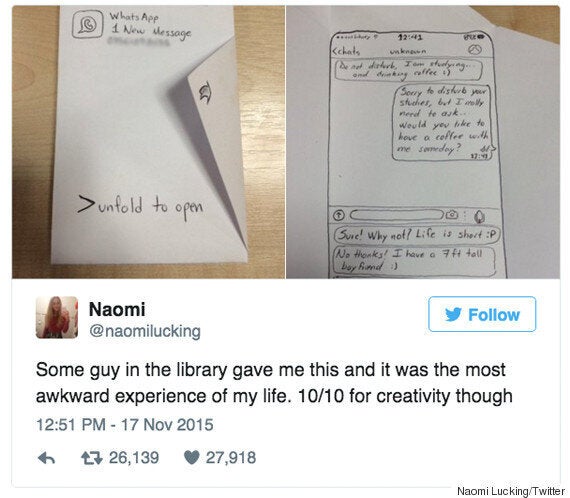 Click here to zoom on the full note as posted to Naomi's Twitter account (we've blurred the guy's number)
Sorry to disturb your studies but I really need to ask: would you like to have a coffee with me someday?

- Sure! Why not? Life is short :P

- No thanks! I have a 7ft tall boyfriend :)
Unfortunately for the guy, Naomi confirmed her rather cutting response after posting a picture of the note online.
Reaction to the note has been huge with Naomi's post receiving over 25,000 shares so far.
But it was nonetheless seen as being a rather awkward to ask someone on a date.
Some were upset his phone number had been tweeted out.
Yet despite his new-found fame, the as-yet-unnamed illustrator is responding to supportive messages in the best way.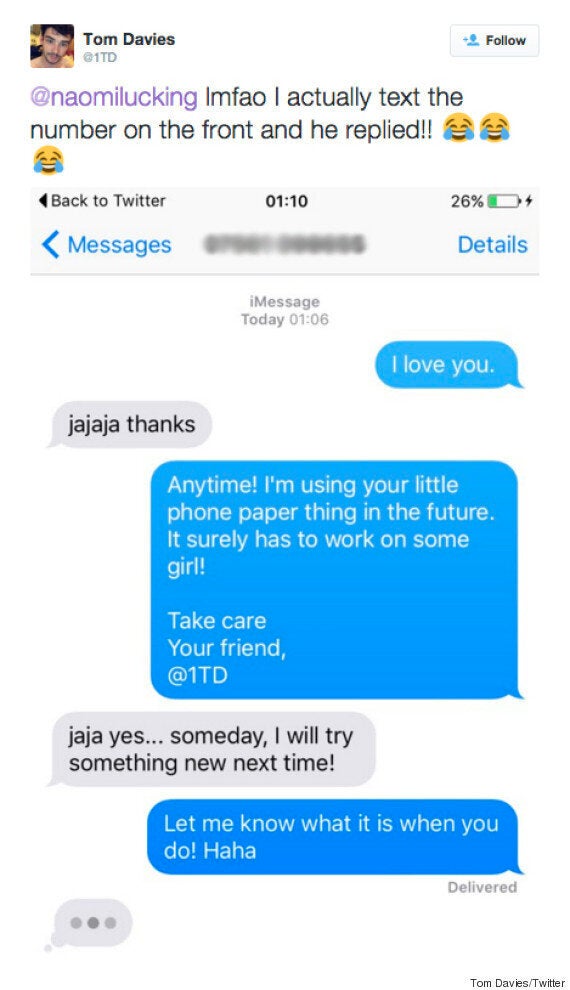 There's no word yet on whether his innovative approach to dating has ever been met with success...