Story contains graphic detail
Europe's first female suicide bomber has been confirmed as one of those killed in a raid on a house in the Parisian suburb of Saint-Denis.
The woman, named as Hasna Aitboulahcen, blew herself up when police stormed the property on Wednesday morning.
The 26-year-old shouted "help me, help me" before detonating a belt packed with explosives, according to reports.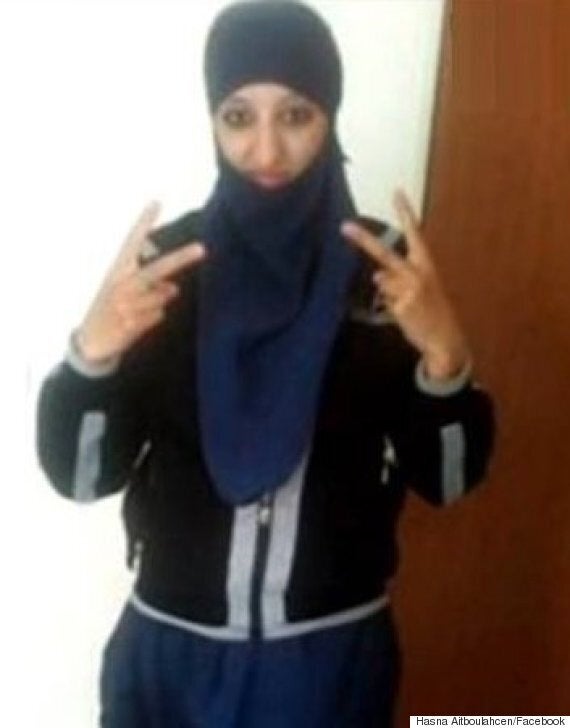 Hasna Aitboulahcen blew herself up on Wednesday
A number of body parts, including her head, were blown down the street in the blast. A French official said that part of her spine landed on a police car.
The first image which emerged of Aitboulahcen showed her swearing at the camera.
Aitboulahcen was nicknamed The Cowgirl, the Mail reported, and was an extrovert who drank alcohol.
It was also reported that witnesses said she had been spotted looking "relaxed" just hours before the raid and had visited KFC.
A witness told Le Parisian that police had been speaking to a woman with long blonde hair, thought to be Aitboulahcen, just before the explosion.
Sky News reported that a French official said one of the officers had yelled to Aitboulahcen: "Where is your boyfriend?".
She responded: "He's not my boyfriend."
The explosives were then set off.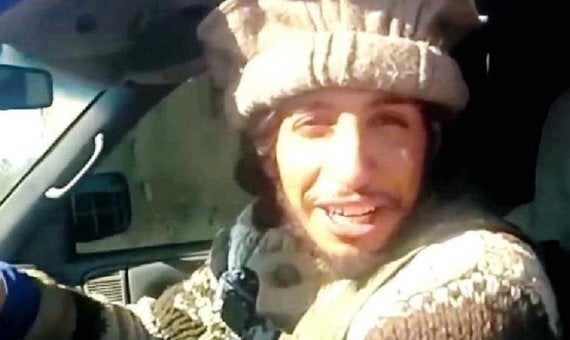 Abdelhamid Abaaoud was also killed
The militant from Belgium is believed to have links with attacks in Europe, which he boasted about, and was believed to be behind Friday's coordinated attack.
In a statement, the Paris prosecutor's office confirmed that Abaaoud's body had been identified based on skin samples after it was found riddled with bullets.
Friday's attacks saw 129 people murdered in the French capital after gunmen stormed the Bataclan theatre, as well as attacking the La Belle Equipe and Le Carillon bars, the Petite Cambodge restaurant and the Stade De France.
Hundreds of victims remain in hospital.