The militants reportedly declared themselves as "owners of the virtual world" in response to the hackers' threat of war.
A researcher at Quilliam Foundation, who read the note, said it was a "promising response."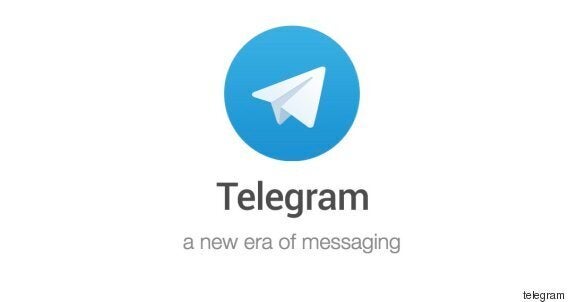 Messenger app used by ISIS
Rachel Bryson told the Business Insider how ISIS' message "states that there will be something coming and that we should stay tuned and watch out as [ISIS] declares themselves as the owners of the virtual world.
"I don't know if it is literally declaring virtual war on Anonymous, but it is promising a response — which can easily be declared 'war,'" she added.
"They are definitely trying to taunt Anonymous with this … but writing a post is easy, it's doing a strong response that will be the thing to watch for."
This is second time ISIS have addressed the hackers collective via Telegram after branding them "idiots" in a previous post.
Earlier this week they issued five points of guidance advising members on how to avoid getting hacked.
A screenshot of the message, which was released on the app's Khilafah News' channel, shows ISIS making light of the hackers but still listing five different ways to avoid getting hacked, including the use of direct messages on Twitter.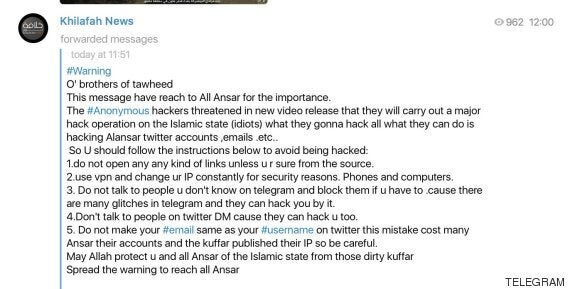 Nick Kaderbhai, a research fellow at the institute told the Huffington Post UK that the message was "released on the 'Khilafah News' channel on Telegram.
"Anyone can subscribe to it (technically) however the more IS channels you subscribe to the more open you are to investigation."
Anonymous has claimed to make a dent in the militant group's online presence. So far, over 8,000 Twitter accounts linked to ISIS have reportedly been taken down.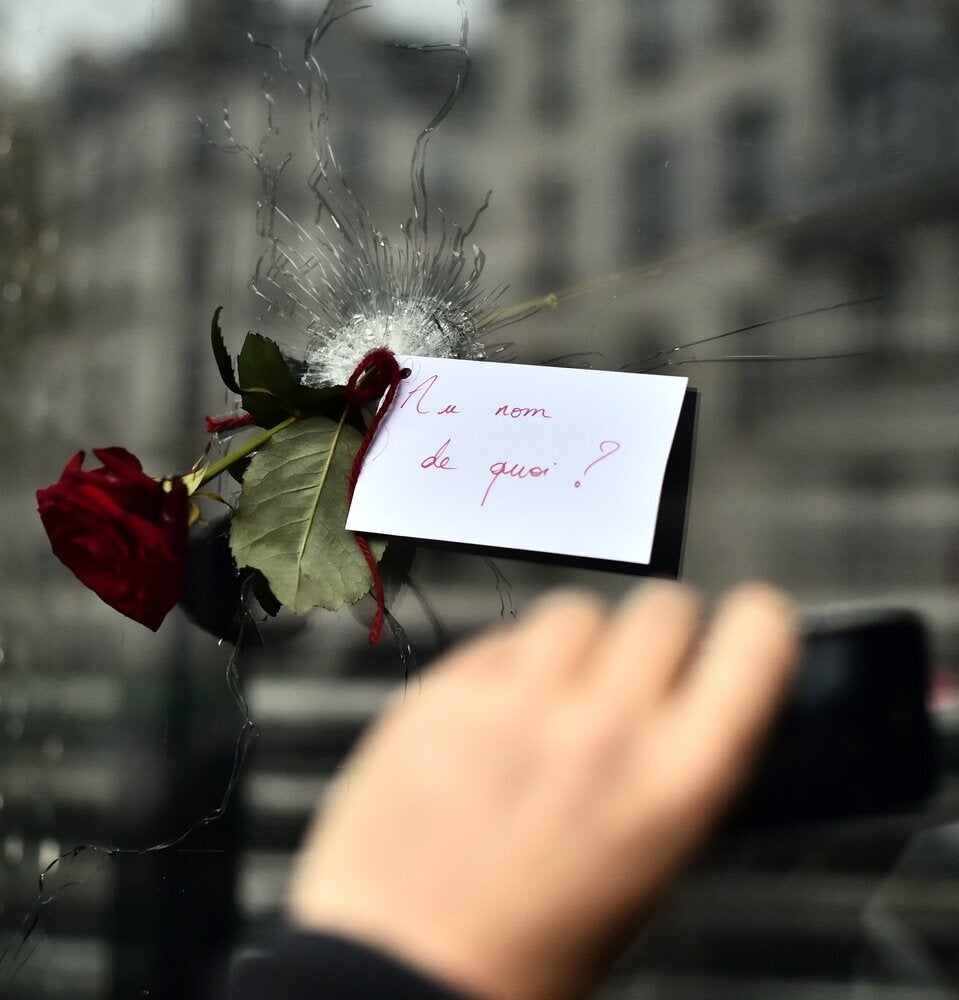 GRAPHIC WARNING: Paris attacks
Popular in the Community