Members of the terrorist cell which carried out last week's attacks in Paris took advantage of the refugee crisis to "slip in" to the country, France's Prime Minister has claimed.
Manuel Valls said the EU's passport-free zone – under the Schengen agreement – would be "undermined" if Europe did not tighten security at its external borders.
And he warned authorities were unsure if there were any other groups or individual jihadists "still active", adding the terror threat would be "long and permanent", the Press Association reported.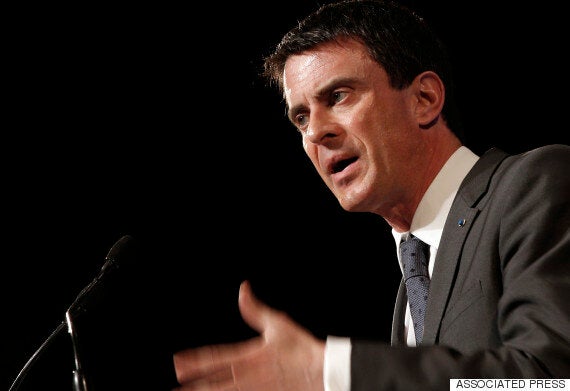 Manuel Valls said that members of the terror cell had taken advantage of the refugee crisis
Valls told France 2: "These individuals took advantage of the refugee crisis ... of the chaos, perhaps, for some of them to slip in.
"The external borders of the European Union must be strengthened.
"If Europe does not assume its responsibilities, the whole Schengen system will be undermined."
His comments come ahead of an emergency meeting in Brussels called by French interior minister Bernard Cazeneuve, who urged the introduction of a passenger name record system to collect data on those who enter the EU.
Many people online were quick to angrily agree with Valls' claims…
It is believed that the mastermind behind the terror attacks on Paris, Abdelhamid Abaaoud, slipped into Europe among Syrian refugees, according to the Telegraph.
Authorities confirmed Abaaoud, was among those killed as police besieged an apartment block in a Paris suburb.
Abaaoud, 27, had previously boasted of moving unrestricted between Syria and Belgium despite being flagged by intelligence agencies, while one of the suicide bombers who attacked the Stade de France was found to have used a Syrian passport in the name of Ahmad Al Mohammad to pass through Greece.
It was initially thought Belgian Abaaoud was in the Middle East before French police were tipped off by foreign intelligence that led them to the apartment in Saint-Denis on Wednesday.
Valls admitted authorities "do not know" how Abaaoud entered France before the attacks on the nation's capital, which left 129 people dead.