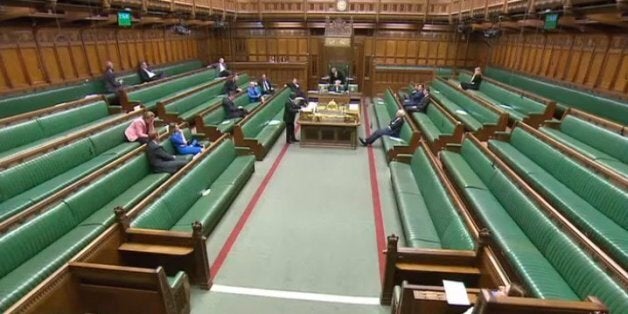 A group of Conservative MPs have blocked a Bill to give first aid training to children, by talking non-stop until time to debate or vote on the issue ran out.
Several backbenchers, including a number of notorious so-called 'filibusterers' - and even a government minister, spoke for hours against the effort to add basic medical training to the national curriculum.
They managed to stop the 'Compulsory Emergency First Aid Education (State-Funded Secondary Schools) Bill' from passing a crucial stage in the Commons.
Because ministers did not propose it, the Bill only had a limited amount of time to be debated, but was shelved after being 'talked out'.
Sam Gyimah, an education minister, spoke for seventeen minutes in a speech described by the deputy speaker as like reading a "telephone book" out loud.
Davies gave a 52-minute long speech and allowed questions from other Conservative MPs to take up time.
"The title gives away the principle of this Bill: compulsory emergency first aid education in state-funded secondary schools," he told MPs.
"The point I am trying to make is that I do not agree with the principle of compulsory first aid education in schools.
"Why on earth would I allow a Bill that principle of which I don't like a second reading?"
During Davies speech, fellow Conservative MP Roger Gale called on him not to block the proposed law.
"I'd like to think that given that this is a matter of life and death my honourable friend might just allow this to have a second reading and then allow it to be dissected in a committee stage," he said.
The debate, which ultimately ended without a vote, was proposed by Labour's Teresa Pearce - but did have cross-party support.
Pearce lamented in the aftermath, telling the Mirror: "It's puerile game-playing. What's the point of that? That's not what people elected us to do."
Related