For anyone dismissing Donald Trump's presidential campaign as nothing more than a slightly bigoted sideshow (he recently floated the idea of placing US Muslims on a database), take a look at how the property tycoon's charged up supporters attacked an African-American protester from the campaign group 'Black Lives Matter' at a rally in Alabama on Saturday.
The video, posted by CNN reporter Jeremy Diamond, shows the demonstrator on the ground being punched and kicked by Trump supporters during an event in Birmingham, a city with a long history of racial tension.
According to CNN, around six people participated in the attack, though police later said no arrests had been made. Speaking to the Montgomery Advertiser, a spokesperson for the Trump campaign defended the protester's ejection, saying he was "doing the Black Lives Matter thing."
"The guy was being disruptive," the spokesman said. "He was doing the Black Lives Matter thing and saying other phrases that were really firing up the crowd around him. He was throwing his hands around almost punching."
This is not the first time Trump supporters have been caught on film in a racially charged incident.
The man, wearing a Trump badge, told Ramos: "Get out of my country. Get out." Ramos responded by saying he's a US citizen. "Well, whatever... it's not about you," the supporter responded. Watch that video below:
Trump responded to the video of his supporters beating up a protester on Fox News by questioning whether he was "roughed up."
Speaking on Sunday, Trump said: "The man that you say was, I don't know, you said roughed up — he was so obnoxious and screaming. I had 10,000 screaming people in the room yesterday. Ten thousand people and this guy started screaming by himself, and I don't know. Roughed up? Maybe he should have been roughed up. Because it was absolutely disgusting what he was doing."
"This was not handled the way Bernie Sanders handled his problem, I will tell you that," Trump added.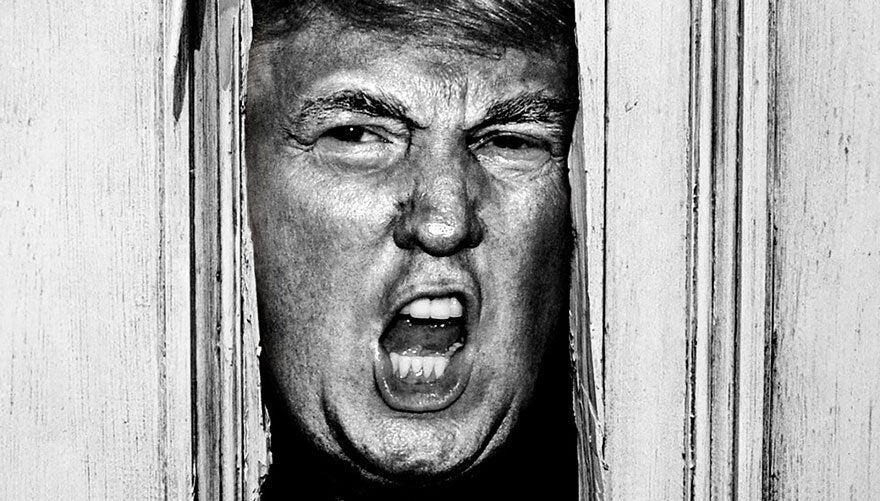 Donald Trump's face on movie characters (LIST)
Popular in the Community