Cliff Richard was visibly overwhelmed by surprise 75th birthday tributes from other stars including Sir Elton John, Gary Barlow and Brian May.
Elton appeared on video screen at London's Royal Albert Hall where he told Cliff, "I can't believe you are 75, you look 35! You've been a part of my life for a long, long time."
And Queen guitarist Brian May called Cliff a "hero" and said Freddie Mercury had felt the same way about the longtime entertainer.
Cliff was also reunited on stage with his longtime collaborator Olivia Newton-John, during which they sang their old hit 'Suddenly'.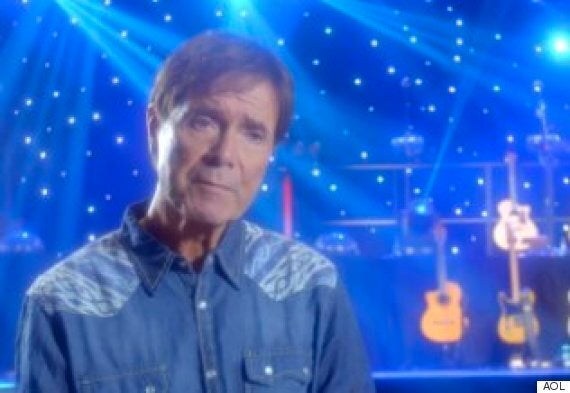 Sir Cliff has paid emotional tribute to his fans on his 75th birthday
Cliff took the opportunity to pay emotional tribute to his fans with the message above, in which he thanked them for "being with me all the way," and adds: "I am saying to them 'keep your arms wide open - I will run into them every time I can".
The video messages from fellow stars can be seen on the DVD of 'The Cliff Richard 75th Birthday Concert - being released on 30 November.
He's also spoken of performing on his special day, saying "Who'd have thought performing on my 75th Birthday would be so much fun?! It was a blast for all of us on stage, as you will see. Celebrating with family, friends and fans was an amazing experience - a birthday I will never forget. Thank you all!"
It's been a rollercoaster year for Sir Cliff. He lost his longtime friend Cilla Black in the summer and broke his exile from England to perform at her funeral in Liverpool.
He also continues to be investigated by South Yorkshire police over historic sex offence allegations, although top investigating officer Simon Bailey told the Sunday Times this weekend that letting the BBC film the police raid on Sir Cliff's Berkshire home was "a mistake". Cliff has always denied any wrongdoing and has not faced any charges over the allegations.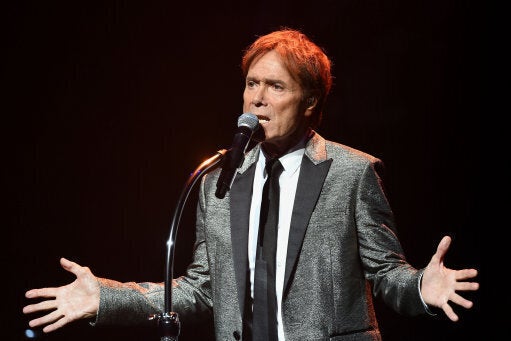 Cliff Richard on 75th birthday tour
Related