Security minister John Hayes has said he is "grateful" for the actions of hackers including Anonymous who have targeted Islamic State.
Hayes told the Commons home affairs committee on Tuesday the challenge of fighting radicalisation online "grows all the time".
The minister was asked by Keith Vaz, the chairman of the committee. "A lot of radicalisation happens online. Are you grateful from the support you receive from online activist groups that seek to take down the Twitter accounts of Daesh supporters?
"And having suppressed 10,000 pages of social media work by Daesh, are you grateful for what's happened?"
Hayes told the MPs the activitiy of radical Isamist groups online was "immense". He added: "I am grateful for any of those who are engaged in the battle against this kind of wickedness."
Hayes also told one MPs in a deadpan manner when discussing the intelligence battle against Isis: "You're not the first person to compare me to James Bond.
"This is my message. Both as minister and as government. We are certain we are determined we are committed and we are fearless," he added.
In the wake of the Paris terror attacks, Anonymous declared war against Isis. The online group of hacktivists posted a video in which they reportedly stated: "Anonymous from all over the world will hunt you down. You should know that we will find you and we will not let you go. We will launch the biggest operation ever against you."
The video added: "Expect massive cyber attacks. War is declared. Get prepared. The French people are stronger than you and will come out of this atrocity even stronger."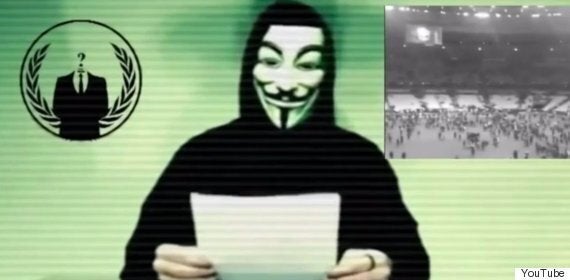 On Twitter, the group has claimed to have shutdown over 3,000 accounts belonging to Isis. As a result Isis was forced to issued five points of guidance to their members on how to avoid being hacked.
In a message sent through Telegram, a free encrypted messenger app, ISIS called Anonymous "idiots" and wrote in broken English "what they gonna hack all what they can do is hacking Alansar twitter accounts, emails etc..."
Related