A British Airways pilot has almost been blinded after a military strength laser' was shone at the cockpit of the plane he was co-piloting.
The plane was reportedly landing in Heathrow at the time.
According to the British Airline Pilots Association (Balpa), this is the most serious laser attack to be inflicted on a pilot to date. The organisation said one in two pilots have been in a plane targeted by lasers.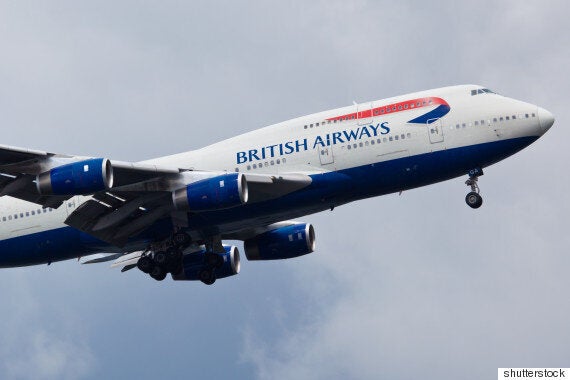 Jim McAuslan, general secretary of the Balpa explained that children's lasers were not powerful enough to cause such damage and therefore, he assumed the weapon was of military strength.
"It is on the black market, target-setters for weaponry. We are very concerned about it. These haven't been strong lasers [to date], but when something like this, which damages a man's retina, comes on the scene then that really starts to worry us," he told The Times.
The incident happened in the Spring and the pilot has since been involved in an employment tribunal.
However, British Airways is denying any record of the incident.
A spokesperson for the company told the Huffington Post UK: "We have no record of this event and there is no such employment tribunal.
"The safety of our crew and our customers is always our main concern.
"Our pilots are required to report such incidents to make the authorities aware. "
Last year, Heathrow reported 168 laser incidents -- it was the airport with the highest reported attacks-- followed by Manchester, Birmingham and Leeds/Bradford.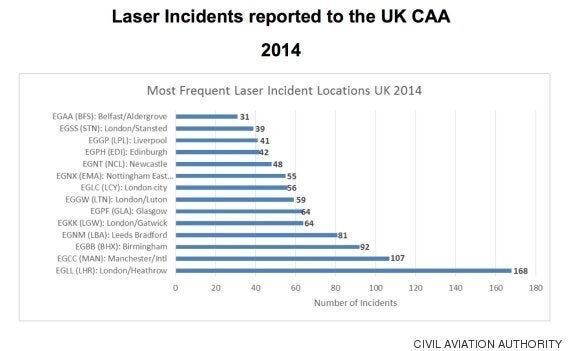 A spokesperson for Balpa told the Guardian: "Lasers are one of the growing threats to flight safety faced by pilots along with fatigue, weakening regulation and security.
"We are also aware of concern around the ease of access to lasers, the increasing power of the technology and the potential they have to cause injury."
Popular in the Community