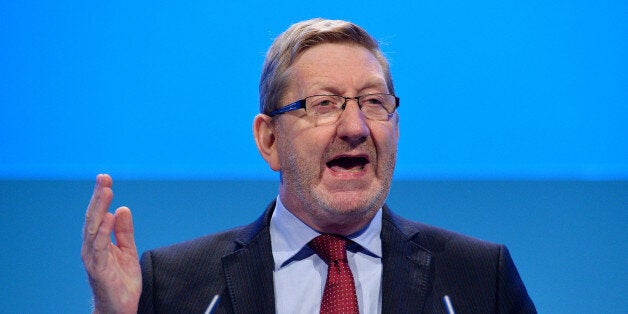 Jeremy Corbyn has been warned by union chief Len McCluskey to "stop saying the first thing that comes into his head" and wake up to the responsibility of being Labour leader.
The Unite general secretary said that Mr Corbyn's remarks on 'shoot to kill' tactics by French police in the Paris attacks were "inappropriate", adding that he also needed to create a "credible" economic message if he wanted to be Prime Minister.
The row came as it emerged that John McDonnell is to address a meeting of leftwing activists - as an MP rather than Shadow Chancellor - in the seat of Labour MP Stella Creasy on Wednesday night.
And as fresh tensions loom between Mr Corbyn and his MPs over Syria, the Shadow Cabinet agreed to postpone until next Monday its final 'collective decision' on whether to vote for UK military action, and whether the vote should be whipped.
The Labour leader infuriated some of his frontbenchers by saying he wanted them to consult their local parties over the weekend on Syria, a clear signal he felt they should listen to members in groups such as Momentum and Stop the War.
In an address at York University, Mr McCluskey – a strong supporter of Mr Corbyn's bid for the leadership – said that he could no longer operate like a backbencher.
"Jeremy Corbyn has to come to terms with it [his leadership]. He has been a very principled MP and been able to say what he likes, but now he's a leader and in leadership he can't necessarily say the first thing that comes into his head. He has to take some balance."
He added that although Labour was now more clearly anti-austerity, it also needed to persuade the voters it had a viable economic plan of its own.
"The only way for Jeremy Corbyn to become Prime Minister is if he puts forward a credible economic alternative that the British people can sign up to," he said, according to The York Press.
In a statement, Mr McCluskey later told The Huffington Post UK on Tuesday evening: "Jeremy has my full support as he develops his alternative programme to that of this disastrous government. He has opened up debate and democracy across the Labour Party and that can only be a positive move for the future.
"It is exactly his brand of conviction politics and principled opposition that has won him so many supporters and his leadership is stronger for it."
He later clarified his remarks to stress that he would authorise the use of lethal operations in situations where it 'strictly necessary force' was needed to save lives.
Today, assistant Met Police commissioner Mark Rowley told MPs that it was not 'helpful' for politicians to talk of 'shoot to kill' operations as it suggested their was discretion under the law.
UKIP have seized on Mr Corbyn's initial remarks - as well as his questioning of the legality of the US airstrike that killed 'Jihadi John' in Syria - in their campaign in the Oldham West by-election.
Mr McCluskey's remarks emerged as the Labour leadership faced a fresh row over leftwing activists who have been calling for Labour MPs to be ousted.
'Keep Up The Momentum' activists in Waltham Forest, who have called for the replacement of local MP Ms Creasy, are hosting Mr McDonnell at an event tomorrow night.
Sources close to Mr McDonnell have told HuffPost UK that he will be attending the Labour Representation Committee meeting "as an MP" rather than as Shadow Chancellor.
Local leftwingers say that Ms Creasy was invited to the meeting as well, although she was unlikely to attend given that some of them have links to Socialist Worker Party members who want a new MP.
One ally of Mr McDonnell said his office had contacted Ms Creasy as a courtesy to alert her to his visit, but stressed this was not a meeting of the local constituency party.
"It's no different to an MP turning up to a Fabian society event. If this was about an attempt to deselect Stella, it would be a bit silly to do it right in front of her."
But allies of Ms Creasy view the visit as a hostile act, and Labour MPs worry that they could face similar attempts to boost their critics locally.
Although Ms Creasy's leftwing opponents deny they want to deselect her, boundary changes mean that her Walthamstow seat is facing the axe and she is in line for a reselection battle anyway before the 2020 general election.
Ms Creasy has written a new blog for HuffPost UK setting out one way that Labour can restore its economic credibility - by cutting spending on PFI projects.
Describing some PFI interest deals as 'public sector loan sharking', she says "When it comes to slashing public spending, tackling these loans is one change we can all sign off".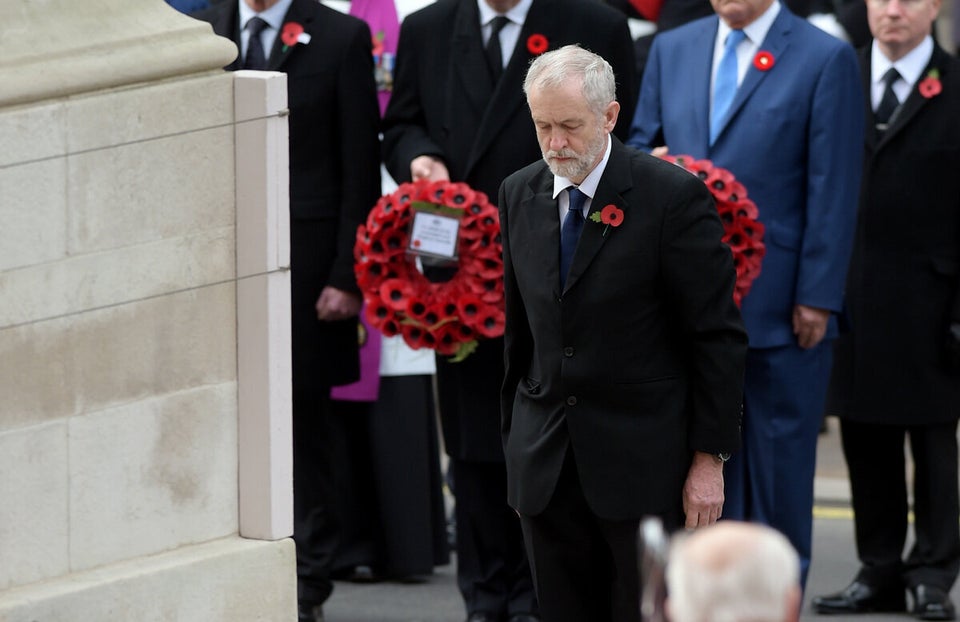 Jeremy Corbyn at the Cenotaph