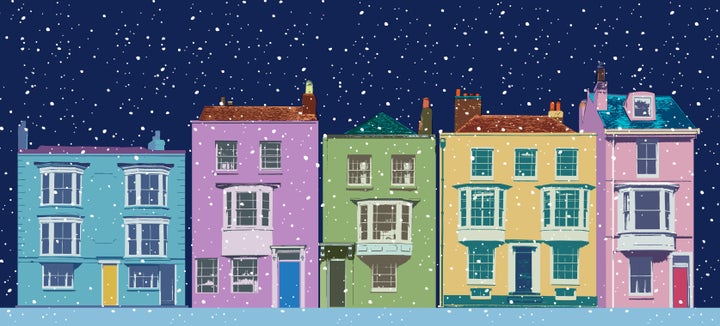 Many divorced parents struggle to devise effective arrangements that please everyone, especially those in the 42% of newly-separated parents who cannot remain on speaking terms to make arrangements for Christmas, according to a small-scale study by family law firm Simpson Millar.
Issues facing separated parents can range from worry about being let down by your former partner when it comes to agreed arrangements, to the feeling that your child won't enjoy their day as much as if you were both present.
With this in mind, HuffPost UK spoke to lawyers, parenting gurus, divorced parents and support organisations to find advice on the best ways to cope.
Issue 1. You're worried your ex-partner will let you down.
"The most distressing calls we get are from parents who thought they had an agreement with their former partner about how to share the children at Christmas, only for that to fall through at the last minute," Emma Pearmaine, head of Family Law at Simpson Millar solicitors told HuffPost UK Parents.
"At that late stage, there is very little anyone can do about it."
"Communication is vital throughout the whole process," Pearmaine added. "Don't leave it until the last minute to agree where the children spend Christmas, which day to hand over and which presents to give.
"Give yourselves time to set your expectations and to resolve any issues that might emerge during discussions about the children and Christmas."
Siobhan Freegard, founder of Channel Mum, said it's important to discuss any reservations as early on as possible to limit the likelihood of being let down.
"Agree well in advance what your arrangements are," she said. "Smaller children may feel unsettled moving between homes while others will worry Santa won't know where they are to deliver gifts."
Issue 2: You can't agree on a schedule.
"The best and most fair way for all parties, especially the children, is to swap Christmas and Boxing Day each year," suggested Nicola Booth, director of Single Parents Support.
Creating a long-term plan will give parents reassurance that if one year the children are spending Christmas day with their other parent, they know next year it will be with them.
This is a written document that details how you and the other parent intend on sharing childcare duties and responsibilities. Although it can be used throughout the year, it also makes clear where the children will be on Christmas day.
Elaine Cooper from The Parent Connection said: "Parenting plans can be tailored to suit the child's current needs and requirements."
She advises parents that writing the plan down and arranging future holiday plans would create a clearer picture for both families.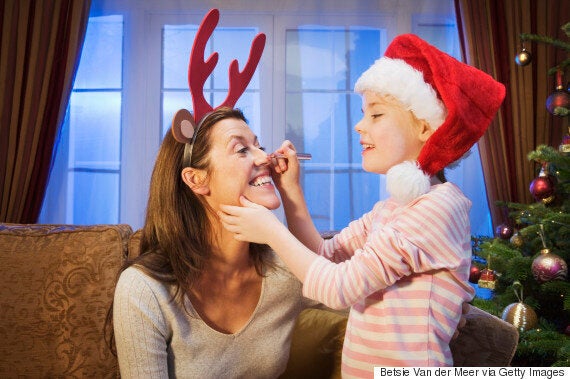 Deon, 44, and Emma, 36, are co-parents to three-year-old William. They say that while there have, of course, been frustrations during periods such as Christmas, they managed to find a plan that worked best for them by talking openly with each other.
"It's all about being open and honest, and talking to each other regularly about how you're feeling," Emma told HuffPost UK Parents.
"We both have William's best interests at heart. We never lose sight of this and therefore anything we seek to do or change starts from this point."
After debates about where their son would spend his first Christmas, the couple decided to spend it together with both families, adding they will do this until they decide otherwise.
"William moves between mine and his dad's house on a three day rotating basis," says Emma.
"This lends itself to him ending up at either parents' house on Christmas Eve. We'd advise other co-parents to just talk. And do what's right for the child."
Issue 3: You're worried it won't be perfect.
It's easy to get caught up in the ideal family Christmas you see on TV, but it's important to remind yourself there isn't one 'perfect' way to spend Christmas day. Just because how you celebrate may be different, doesn't make it any less special.
"Children whose parents are divorced often enjoy two Christmas days – alternating each year between where they spend the 24th and the 25th of December," pointed out Pearmaine.
"As long as Santa knows where to leave his presents, the children often don't mind at all."
Cooper said parents should free themselves from unnecessary pressure.
"Much of the problem is the unrealistic expectation society places on Christmas being perfect," she told HuffPost UK Parents.
"Combine this with money worries, the logistics of you both wanting Christmas morning with your kids and the feelings of guilt and loneliness that can be overwhelming."
Remove any expectations you may have of Christmas day and try to think about want you want.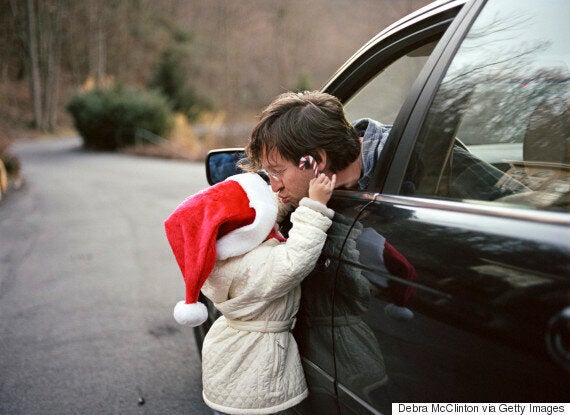 Booth is a single parent herself and she said the best advice she has received is is to put children first, no matter what the relationship is between you and the other parent.
"Never try and out do the other parent, you each have something unique and special to offer your children," she said.
"Create new traditions for Christmas, so if you don't see them on Christmas day for example you could give them Christmas eve boxes filled with small presents.
"Make plans for yourself for the times you don't have your children, so you won't have times when you feel lonely, keep busy with friends or family, or even book in a relaxing bath. Learning to accept and not resent the situation you are in by implementing positive change is a must."
A spokesperson from Gingerbread, the charity for single parents, added: "If you're worried about your children spending time away from you, have some quality time together before or after they go.
"It doesn't have to be anything expensive – an afternoon of games or a trip to the park can give you all time to relax and enjoy each other's company."
Issue 4: Children are left out of the equation.
Permaine said in the Simpson Millar survey of 1,000 parents, only 13% asked their children where they would like to spend Christmas.
In a similar study released by family law organisation Resolution, 88% of children said it was important for their parents to make sure they didn't feel like they have to choose between their mother and father.
Although it might be your desire to spend every Christmas day with them, ask your children to be honest with you about what they want.
Cooper said: "Let your children have a say and involve them in the process.
"It can be beneficial for everyone if they are given safe opportunities, free from loyalty issues, to express how things are for them."
Freegard added: "Whatever you decide, it's key that children know their parents love them just the same, even if they don't love each other anymore.
"That feeling of security is the best Christmas gift you can give your child, so make sure it's top of your list this Christmas."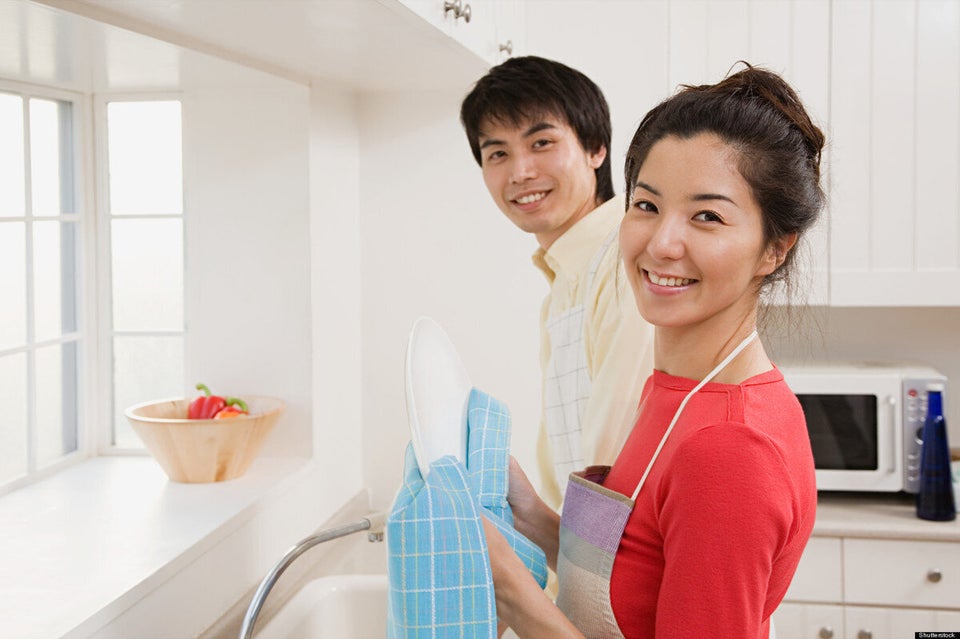 The Most Fascinating Divorce Findings