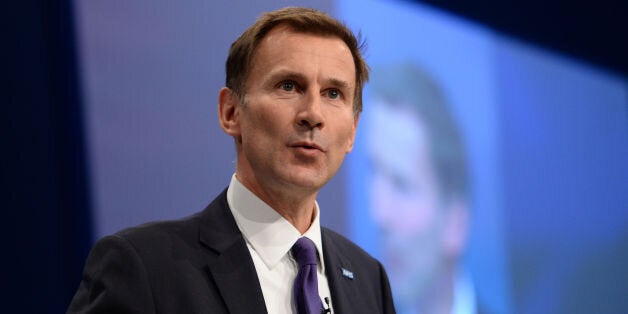 Jeremy Hunt has been criticised after figures showed a spike in the number of patient "excess deaths", just weeks after he accused junior doctors of causing them by fighting contract changes.
The Health Secretary was left red-faced when it was revealed almost 44,000 extra people died last winter than normal - the highest figure since 1999 - when he himself linked NHS staff's "excessive" pay-rates to the same issue.
His opposite number in the Commons, Labour's Heidi Alexander, said the ONS stats were "a national scandal" and said they proved thousands of older people were "dying unnecessarily".
The abnormal jump has been attributed to last year's flu vaccine, procured by Hunt's office, which failed to prove as effective in stemming patient deaths.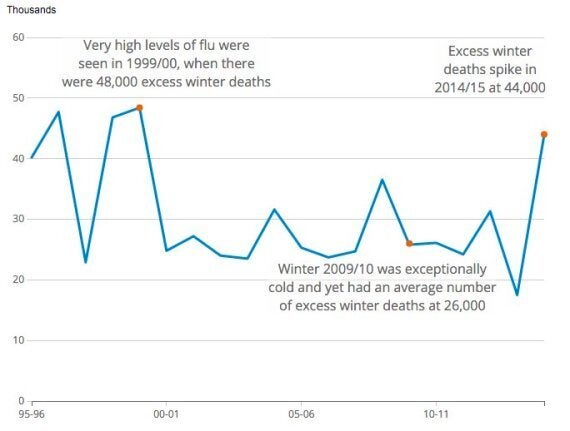 Number of excess winter deaths, England and Wales, 1995/96 to 2014/15
Rebuking suggestions last winter's weather was to blame, Claudia Wells, the ONS' head of mortality statistics, said: "While the cold temperature is a factor, most of last winter was warmer than average.
"A major cause behind the rise was the flu virus, with estimates showing that the flu vaccine was not as effective this winter compared to previous years."
Hunt has previously rounded on junior doctors, with whom he has a long-running feud over changes to pay and hours, accusing them of fuelling excessive patient deaths.
He alleged that generous weekend pay discourages hospital rota-builders to bring in staff, leading to poorer health care and higher mortality rates.
But today's dramatic stats reveal the Health Secretary's procurement of the flu vaccine had a significant effect instead.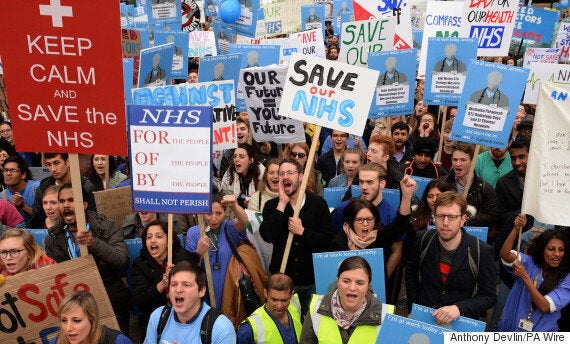 Demonstrators attend a 'Let's Save the NHS' rally in London
There were more than twice as many excess winter deaths than in 2013/14, when there were 17,460.
The figure revealed today for last year stands at 43,900.
Downing Street defended Hunt, telling the Telegraph that this coming year's flu vaccine was under review.
"Clearly we would keep under review the the vaccines that are supplied and look at how at how effective they are," David Cameron's spokesman said.
Related