The one-year-old is in the spotlight in Fletcher's latest Instagram video, which was named the family's "new morning routine".
As Mariah Carey's 'All I Want For Christmas' played in the background, Buzz, sporting his bib, led his mum and dad in nodding head movements to match the beat of the song.
It might be a super simple dance move, but the concentration on Buzz's face is the best thing about it.
"Omg could they all get any cuter and any more perfect?" one of Fletcher's fans commented on the video on Instagram.
This isn't the first time the Fletchers have shown how festive their household is.
They already have a Christmas countdown, their Christmas tree is up (with some educational colour cards for Buzz) and the Quality Street is out.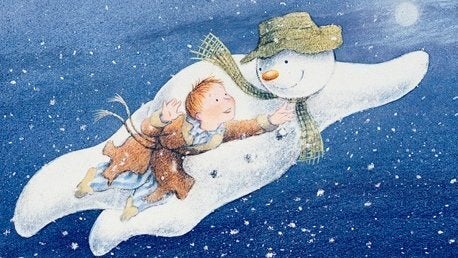 The Best Family Christmas Movies