Campaigners want "justice" for Chunky the chihuahua cross who was beaten, drugged and set on fire by four teenagers earlier this year in Margate, Kent.
In a final court hearing on Tuesday, the judge ruled that the four, who can not be named for legal reasons, would be disqualified from keeping animals for five years. They were also ordered to pay costs.
But thousands believe that the judgement was too lenient and are calling for animal abusers, regardless of their age, to be banned permanently from owning a pet.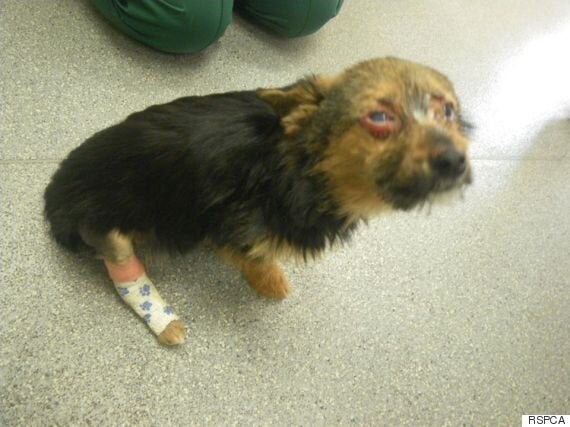 Chunky was subjected to horrific torture for hours before being left for dead
Maxine Berry, who set up the petition, wrote: "This petition is for Chunky the Chihuahua who was attacked for hours in one of the most disturbing cases of animal abuse seen by the RSPCA. Myself an animal lover found this story highly upsetting and I decided that Chunky needed justice."
The post continues: "What I'm asking for is that anyone who abuses animals, regardless of their age should never be allowed to own an animal again.
"These offenders should then be placed on a Animal Cruelty Register, which would follow them around for life. Animal abuse is serious, and the laws must change.
"The teens who committed this atrocity, were banned from keeping animals for five years.
"This is not sufficient, our legal system should ban these kids or anyone who commits crimes against animals from owning animals ever again. Please sign this petition to help dogs like Chunky."
Chunky was less than one year old when he was taken and later thrown in a rubbish tip and left for dead in Margate.
RSPCA inspectors called the incident the "most disturbing" case of animal cruelty they had ever seen. Remarkably, Chunky survived after being found by a passer-by and has since been returned to his owner.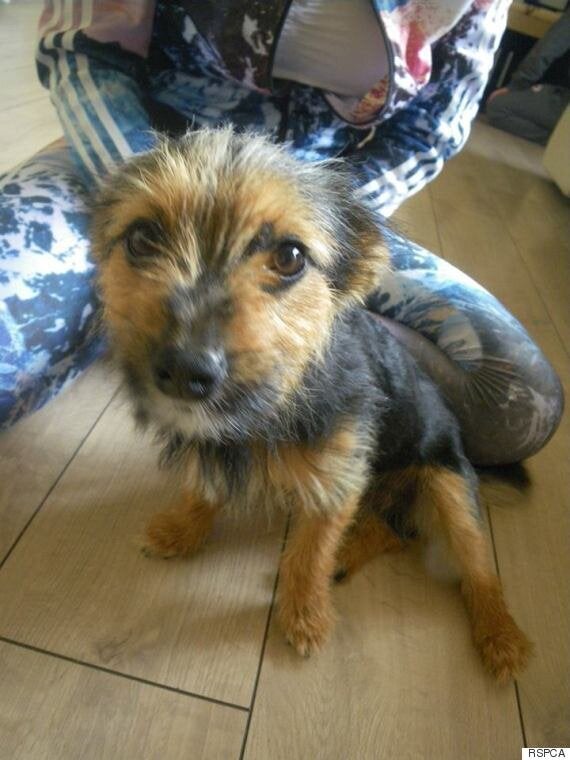 Chunky has now been reunited with his owner
Three of the youths were aged 16 and one was 15 years old at the time of the offence, which took place in February.
RSPCA inspector Caroline Doe said: "The whole thing sends shivers down my spine. The defendants may have been young and confessed to being under the influence of drugs but the cruelty they inflicted on this poor dog was extreme, barbaric and inexcusable.
"Chunky was found with a broken leg and neck, and with burns all over his face and eyes. He must have suffered horrendously for hours as the senseless torture took place for the amusement of these boys."
People have started tweeting #JusticeForChunky in support of the petition.
The animal rights group said it has sent letters and humane-education materials to primary schools in the area to help children recognise the importance of having empathy for all living beings in order to prevent further abuse.
The group also wants to warn educators that abusing animals can lead to antisocial behaviour, from further acts of cruelty against animals to bullying, aggression and violence towards humans.
Elisa Allen, PETA spokesperson, said: "This dog's agonising experience is a painful reminder that we must teach young people kindness towards all living beings if we want to prevent any further acts of cruelty.
"Instilling empathy in children and teaching them to take responsibility for any animals in their care are vital. The safety of the whole community might depend on it."