Labour leader Jeremy Corbyn joined tens of thousands in central London on Sunday for what's being called the biggest climate march in British history, and told politicians meeting next week to "Do what you are sent there to do."
Corbyn was among the reportedly 50,000-strong crowd that marched through the capital from Hyde Park to Whitehall, to demand that world leaders reach agreements on global warming in talks in Paris next week.
Addressing the crowds, Mr Corbyn said: "The issues facing the world in Paris this week are pollution, climate change, inequality, environmental refugees, war refugees and resources wars."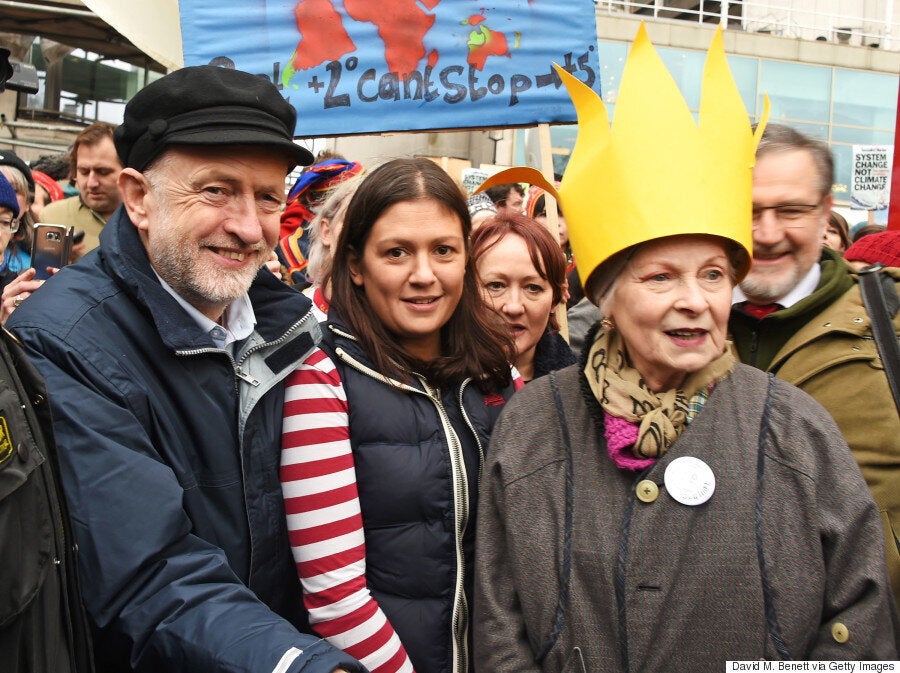 Mr Corbyn with Lisa Nandy, Shadow Secretary of State for Energy and Climate Change and Dame Vivienne Westwood
"If we are to make a real difference in Paris, all these issues have got to be thought about and addressed."
London's march was expected to be the biggest out of almost 2,500 similar events taking place across the planet in a worldwide movement.
Actress Emma Thompson, who was also among the figures at the march, said her message to the leaders was "Make it count."
"Make it count, or I'm coming for you with my Nanny McPhee stick," she told the Press Association, referencing the film Nanny McPhee in which she played a strict childminder.
Environmental campaigners and charity leaders were joined by celebrities including actress Vanessa Redgrave, singer Charlotte Church and fashion designer Vivienne Westwood as they called on politicians to agree on an ambitious new climate agreement.
World leaders from more than 50 countries are meeting in Paris for United Nations' talks to secure strong deals to curb rising temperatures and shift the world to 100% renewable energy.
Campaign group Avaaz said that 50,000 people were on the streets in London.
Alex Wilks, Campaign Director at Avaaz, said: "This is the biggest climate march in British history with over 50,000 people marching today in London and thousands more in other cities across Britain. Our footsteps are echoing around the world alongside hundreds of thousands have taken to the streets calling for a transition to 100% clean energy."
An event planned in Paris was cancelled following the terror attacks two weeks ago, and campaigners instead placed thousands of pairs of shoes in the city's Place de la Republique - including a pair from the Pope - as a symbolic march.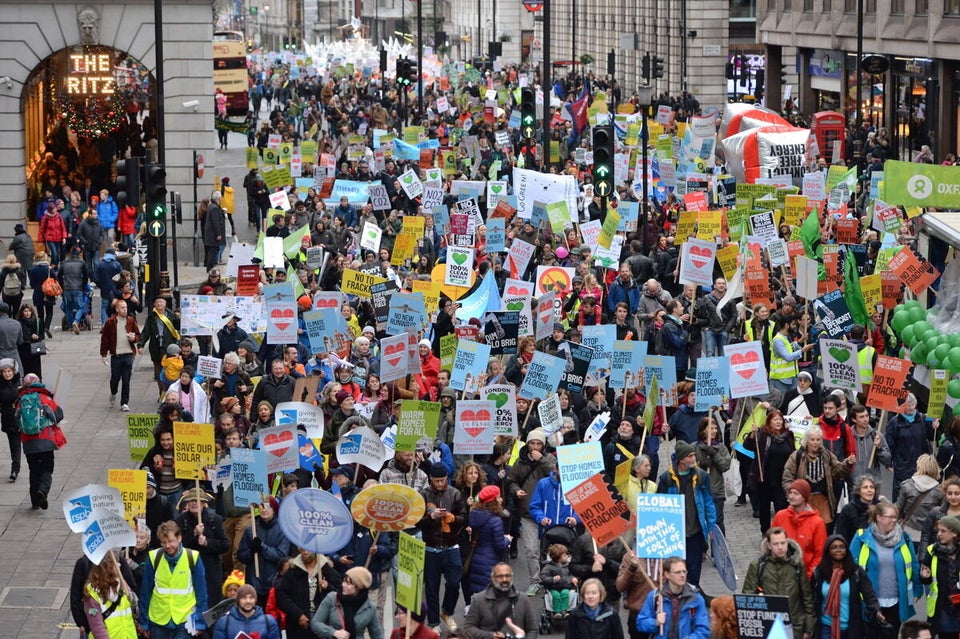 Climate Change march London
Popular in the Community