Jeremy Corbyn ticked off photographers outside his house on Monday morning, amid a split at the top of the Labour Party over whether to support David Cameron's call for British military strikes against Isis in Syria.
As camera flashed and reporters asked questions, Corbyn told the media scrum: "Would you mind away please so I can get in the car?"
He added: "You're actually very rude the way you behave. Thank you very much, goodbye."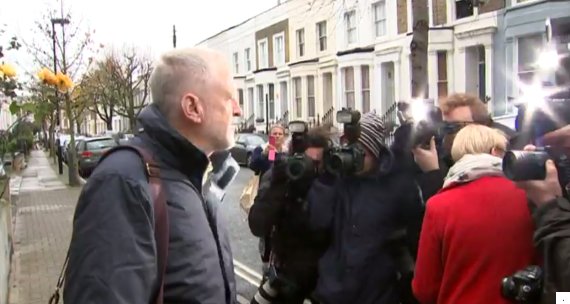 This afternoon Corbyn announced his MPs would be granted a free vote on whether to launch RAF strikes. However he had been urged by some, including shadow international development secretary Diane Abbott, not to back down in the face of threats of shadow cabinet resignations.
SEE ALSO: Diane Abbott Urges Jeremy Corbyn To Force Labour MPs To Vote Against Syria Airstrikes