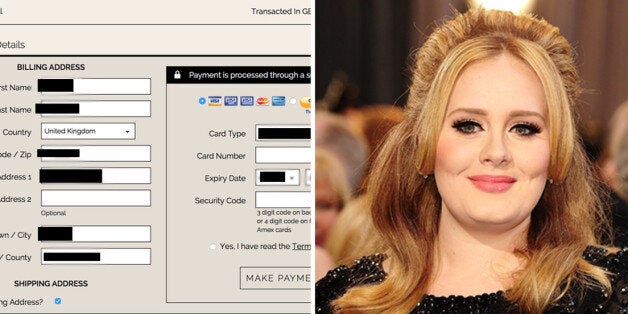 Ticket website Songkick have responded, following complaints from Adele ticket purchasers, who reported seeing other people's personal data, including names and postal addresses, while buying their tickets for the singer's upcoming tour.
During the sales process, buyers reported seeing other people's personal information as well as details other than those they requested.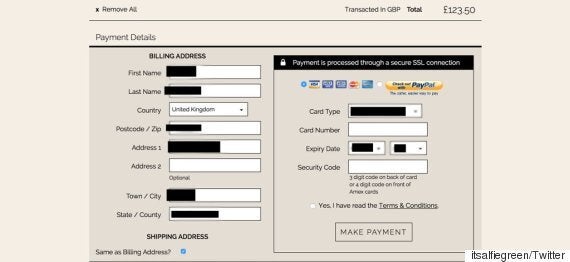 Twitter users reported other people's names and addresses appearing in their online orders
Now, in a statement issued to Huffington Post UK, Songkick have responded, explaining: "Songkick was responsible for selling 40% of tickets directly to fans, a portion of whom were unfortunately able to preview other users' shopping carts for brief periods due to extreme load.
"At no time was anyoneable to access another person's password, nor their payment or credit card details (which are not retained by Songkick). We take the security of our users and Adele's fans very seriously, and we apologize for the alarm we have caused to those purchasers who experienced issues."
HuffPost UK's entertainment reporter Rachel McGrath was one of those lucky enough to secure tickets in the sale. During the process, she saw what appeared to be the name and address of a person from Manchester.
She said: "Having pasted my unique pre-sale code across, I chose the first London date and added two £76 tickets to the basket. When I reached the next checkout page, I saw that the tickets were £96, and in the mad rush scrolled down to fill out my details and buy them.
"The name and address section had been auto-completed - but the details weren't mine. The credit card payment section was blank. It was then that I scrolled back up and realised the tickets were not only the upper price bracket, but also for Manchester ones, rather than London.
"I then went back to the beginning of the, by now exceedingly more and more stressful, process and booked the ones I wanted."
And others have spoken of similar experiences, with some fans reporting they saw credit card details.
One fan said they managed to make contact with the person whose details they had seen to warn them of the breach.
Tickets for the shows went on sale on Tuesday morning to members of Adele.com.
The website asked those interested in purchasing tickets to sign up before the sale went live at 9 am.
The company behind the sale said it was investigating what caused the anomalies. Songkick said in a statement: "Due to extreme load experienced this morning, some of our customers were incorrectly able to preview limited account information belonging to other customers.
"There's no evidence that this included credit card numbers or passwords. We take the privacy of our users very seriously, and we're looking further into the matter to ensure it doesn't happen again."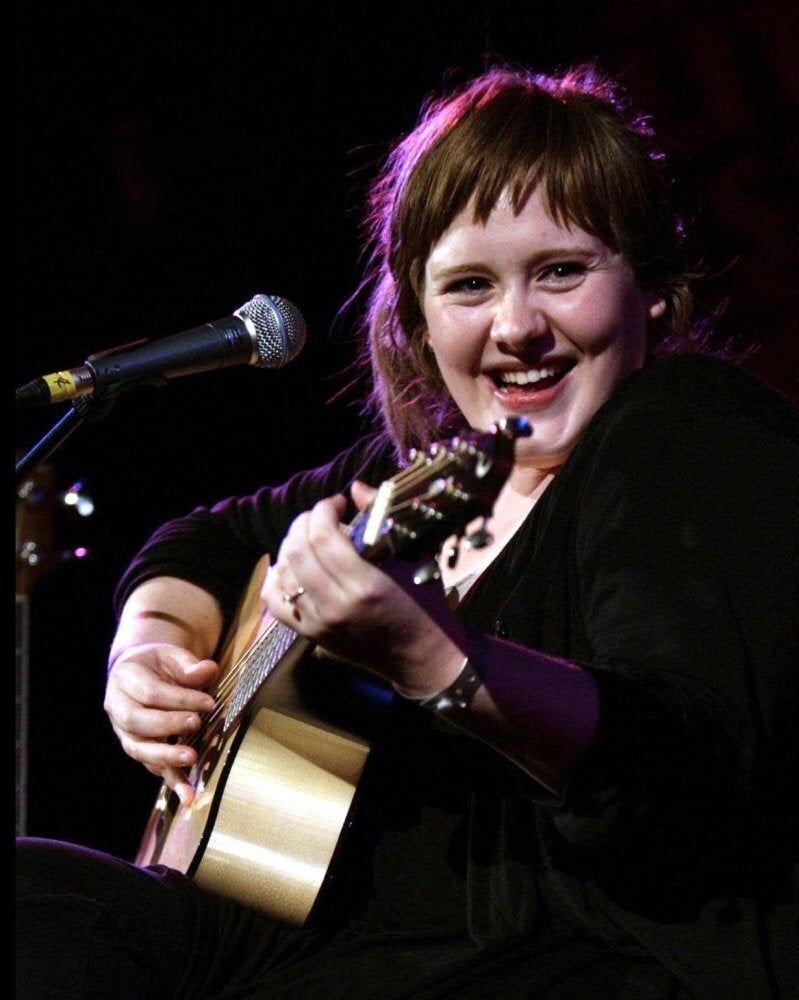 Style Evolution: Adele
Related