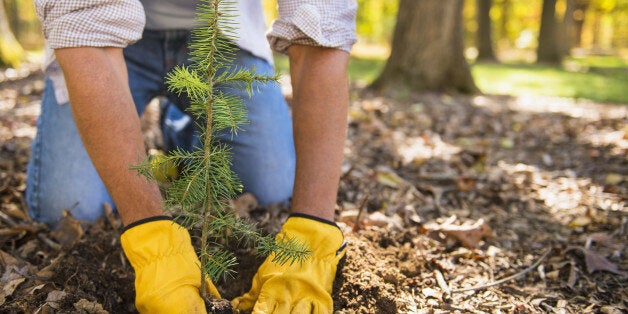 A university is planting a tree for every single one of its new students who enrol in order to cancel out their carbon footprint.
Arts University Bournemouth has partnered up with the Woodland Trust, who will be supplying the UK-grown trees which will be planted at the nearby Hicks Farm.
The trees will include a 500 English oaks and a mixture of other native species.
Oscar Woodruff, president of the university's students' union, which is behind the green scheme, said: "Planting a tree for every new student at AUB is a fantastic tradition and a creative way of offsetting the carbon footprints of each incoming student.
"It shows the commitment of the Students' Union, the university and the students to have a positive impact on the local area and community while raising awareness for broader issues related to sustainability.
"The greenhouse gas emissions caused by organisations and people are still not being taken seriously enough by many, so we are doing our best by considering all issues relating to sustainability wherever possible to encourage and support positive change."
A spokesperson for the Woodland Trust added: "As the new trees mature they'll help increase Dorset's tree count, which is currently under the national average, with just over 11.5% woodland cover. The figure recommended by the Government is 15%
"Trees naturally absorb and remove harmful carbon dioxide emissions from the atmosphere helping to cleanse and purify the air, so it's fantastic that the students are committed to investing in a healthier environmental future."