With millions of followers on social media (43.7m on Instagram and 12.6m on Twitter) it's no surprise Kylie Jenner's Lip Kits caused an online frenzy on their release on Monday 30 November.
The beauty products were so popular, the site crashed - before all three Lip Kit shades sold out in a matter of seconds (30, to be exact).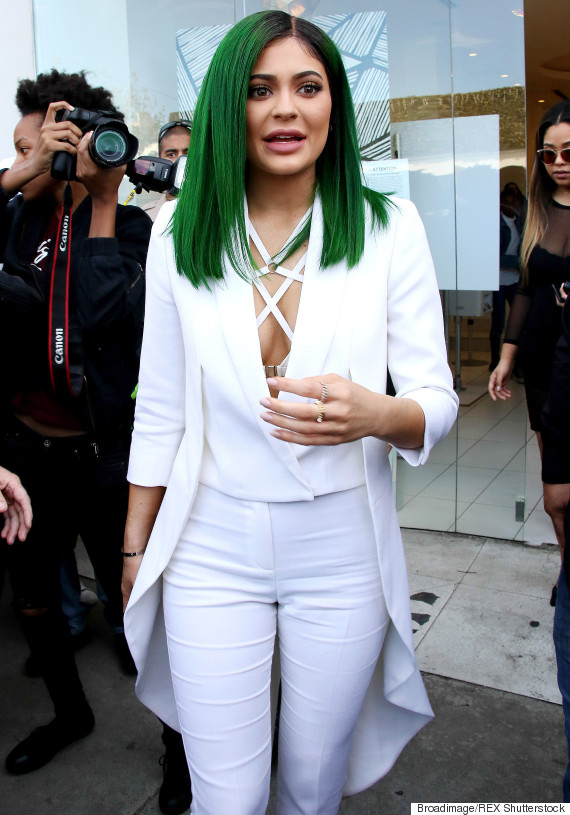 Some very smug people did manage to get their hands on the cosmetics, which are now selling on eBay for over £100 - despite the original £19 price tag.
But the rest of Jenner's fans sadly missed out, with many taking to social media to express their stages of Lip Kit grief.
People were very excited...
Need the @KylieJenner lip kit now!!!!!! 💋💋

— Kristen Swaag (@Kristen_Swaag) December 1, 2015
Buy me the Kylie Jenner lip kit so I know it's real

— Olivia Parete (@OliviaParete) December 1, 2015
And went to great lengths to try and get one.
left class to order the @KylieJenner lip kit from my phone in the bathroom. I'm not proud of myself

— HD (@heather_rose17) November 30, 2015
spent an hour trying to buy The Kylie Jenner lip kit for my girlfriend, what even is a lip kit?

— Matt Evans (@TheMatthewEvans) November 30, 2015
But the excitement soon turned to panic...
if I don't order this Kylie Jenner lip kit ASAP I might have a breakdown 😩😍😍

— Rielle (@Rielle_x) December 1, 2015
And rage...
Whoever got the @KylieJenner lip kit is evil

— Stephanie ن (@stephyyy128) December 1, 2015
And finally sheer desperation.
Sick of you and your games looking forever flawless and shit, restock your lip kit and make me whole again PLS 😭😭😭 @KylieJenner

— أميرة (@Ameeerah) December 1, 2015
But at least some people got one.
Awwww @KylieJenner just sent me her lip kit!!! #obsessed #specialdelivery

— Kim Kardashian West (@KimKardashian) November 30, 2015
If you didn't, don't worry guys - there's going to be a restock.
I'm so sad they sold out so fast. Don't be upset! This isn't exclusive. There is more to come & still a chance to buy before Christmas!

— LipKitbyKylie (@LipKitbyKylie) December 1, 2015
SEE ALSO:

Kylie Jenner's Lip Kits Go On Sale Today (And Here's What They Look Like)

Kylie Jenner Reveals Her Exact Everyday Makeup Routine