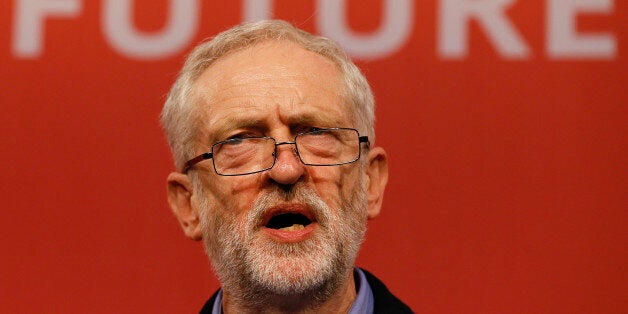 Corbyn opposed strikes while Watson backed the action against so-called 'Islamic State'.
They wrote that the issue "has inevitably led to a big debate" adding: "Labour MPs voted by a clear majority against the air strikes in the end. But we agreed a free vote because of the sincerely-held differing views in the Parliamentary Labour Party.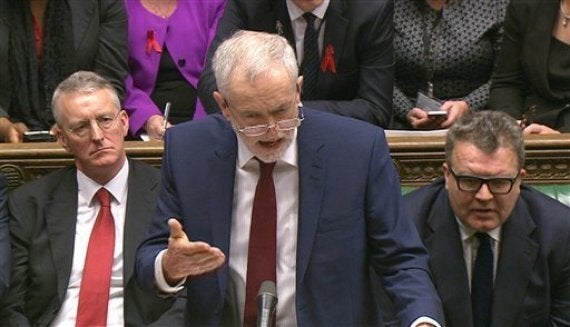 Corbyn delivers his anti-airstrikes speech to the Commons
"We will now hold the Government to account over its actions in Syria in the interests of Britain's national security.
"And the British people also need our united action in support of social justice more than ever."
In response to the hostility faced by MPs, they continued: "Politics must be conducted in a better way - more civil and more respectful.
"We all support and defend the democratic right to protest and lobby. And all MPs must be open to hearing the views of their constituents and others on matters of public importance.
"But, as we have both said many times, abuse and intimidation have no place in politics. And the party as a whole will not accept such behaviour, from whatever quarter it comes."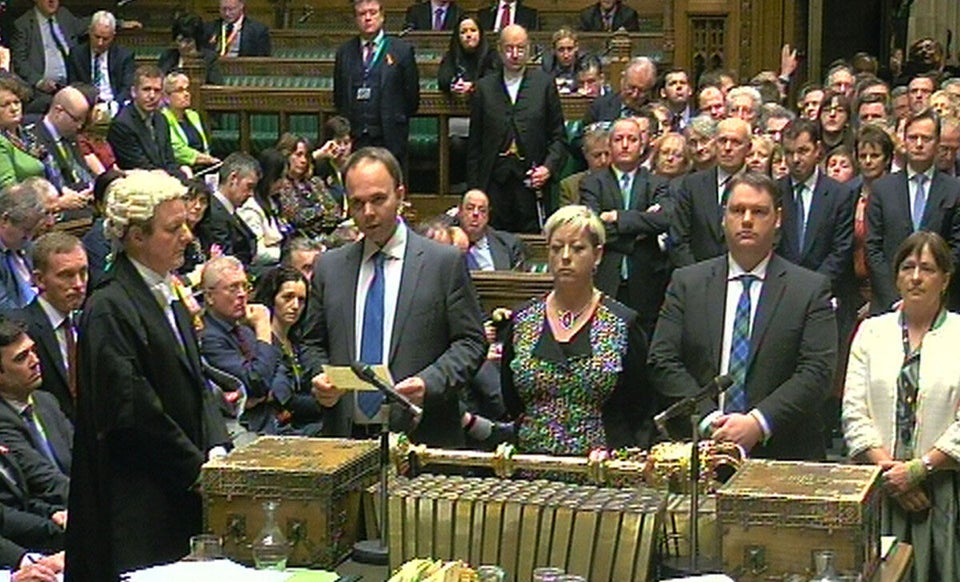 MP's vote on Syria airstrikes
Some MPs have said that messages attacking them came from social media addresses that appeared to be linked to Momentum, the organisation set up by Corbyn supporters in the wake of his successful leadership campaign earlier this year.
Defending itself in a statement, the group rebutted: "Momentum strongly disapproves of anyone who engages in abusive behaviour towards MPs or anyone else, and threatening or bullying, whether they are outside the Labour Party (as most are) or inside it.
"We specifically asked our supporters to emulate Jeremy Corbyn, and to keep their messages about the issues and to refrain from any personal attacks.
"Momentum is not a threat to MPs who voted for bombing. We have made clear that we will not campaign for the deselection of any MP and will not permit any local Momentum groups to do so.
"The selection of candidates is entirely a matter for local party members and rightly so."
But Labour MP Tristram Hunt called for the party leadership to disown Momentum.
"We need the office of the leader of the Labour Party to say Momentum is nothing to do with us, it's nothing to do with the Labour Party," he told Channel 4 News on Thursday.
He said there had been some "reprehensible comments from those involved in it but also intimidation of MPs and particularly intimidation of female Labour MPs".
McDonnell acknowledged the quality of the shadow foreign secretary's address, but warned: "It reminded me of Tony Blair's speech taking us into the Iraq War. I am always anxious that the greatest oratory can lead us into the greatest mistakes."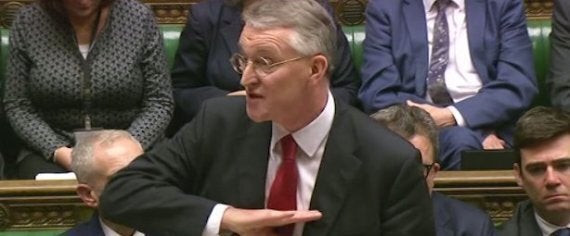 Hilary Benn makes his barnstorming speech in Parliament
Meanwhile, shadow home secretary Andy Burnham called for a party code of conduct on the use of social media, and branded Corbyn's close ally Livingstone "disgraceful" for suggesting that he would back efforts to deselect some of the 66 Labour MPs who backed air strikes in Wednesday's free vote.
Labour's shadow leader in the Commons Chris Bryant called for a security review of MPs' homes and offices.
"Several" MPs' offices had been barricaded by protesters and one had her house surrounded, while others had been sent photos of dead babies and severed heads, he told the Commons.
Labour MP Wes Streeting - who voted against air strikes - said Corbyn was not "showing strong enough leadership" over what he said had been "a well-organised, systematic, well-resourced attempt to bully Labour MPs into voting against air strikes in Syria".
And Stockport MP Ann Coffey, who received emails branding her a "warmonger" and a "red Tory", said that "unfortunate" comments from senior party figures had effectively given campaigners "permission to target MPs".
Stella Creasy, who has faced threats of deselection, was forced to leave the chamber during Wednesday's Syria debate to deal with abusive phone calls to her office.
Popular in the Community