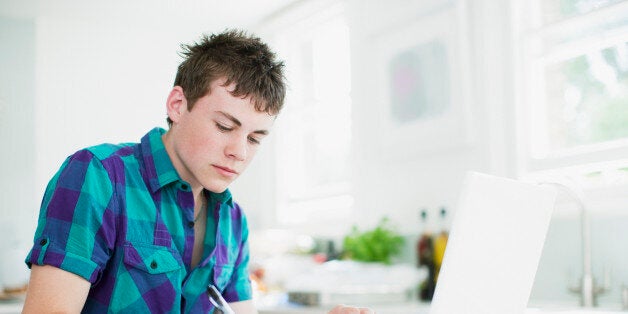 The government is cutting funding for disabled students in higher education, with the onus falling on universities to provide support for their students.
From next September, higher education institutions will have to pay for non-medical support staff, excluding guides for visually impaired students but including note takers and readers, and stump up some of the costs for computer equipment and specialist accommodation.
The Disabled Students' Allowances (DSA) are non-repayable grants that assist with the additional costs student with disabilities incurs in relation to their study in higher education. The support is currently not means tested, and some students receive the support even though they feel they do not need it.
Beth Plowright, a student at Leeds University, suffers from Juvenile Myoclonic Epilepsy, but was not aware she was eligible for a DSA until her nurse suggested she look into it.
"When I went to the assessment, personally I found the assessor quite pushy and was putting words into my mouth - suggesting my condition was worse than it actually was," she told HuffPost UK. "I didn't actually need any of the equipment or material I was supplied with, or at least it certainly wasn't relevant to supporting my condition.
"The laptop, printer and reimbursements for books, paper, cartridges and so on have been convenient, but they have not supported my disability whilst at university.
"There seems to be a 'one size fits all' approach as it seemed like I received the same support as someone who may have solely depended on the support. Much of the material and equipment I was supplied with has been completely unused, tutorials and support sessions unattended and I did not bother reapplying for the support in my second and third years."
But, she added: "I can completely understand how students with more severe conditions would be discouraged from applying for university. DSA's support was second to none, albeit unnecessary in my particular case.
"I imagine DSA provide excellent support for people with more severe conditions, particularly those from low income backgrounds."
"A review of the DSAs scheme has been long overdue, and the rationale for reform has been the subject of two previous Statements... The current arrangements do not recognise technological advances, increases in use of technology, or the introduction of the Equality Act 2010, which placed specific legal duties on higher education providers. The rise in the number of disabled students in higher education highlights the need for better provision of inclusive practices.
"The increasing numbers of disabled students entering HE is to be celebrated, as is the increasing numbers of those declaring their disability. However, it is possible that the continued provision of DSAs may have removed the urgency of some HE providers to expand provision for all disabled students. Higher education providers should increasingly expect disabled students to study with them and strive to ensure that those students have equal access to their learning."
In 2012/13 DSAs provided £145.8m of additional support for 64,500 disabled higher education students, compared with £101.3m awarded to 47,400 students in 2009/10, a rise of around 44%.