According to Kurdish news reports a deadly "flesh-eating" parasite is on the rise in rural Syria due to Islamic State dumping bodies on the street, a
Known as the Leishmanisis disease, the increase in incidents will place a greater pressure on the country's healthcare system, already collapsing under the strain of war.
"As a result of abominable acts by ISIS that included the killing of innocent people and dumping their corpses in streets, this is the leading factor behind the rapid spread of Leishmanisis disease," the head of the Kurdish Red Crescent told Rudaw - a Kurdish media outlet.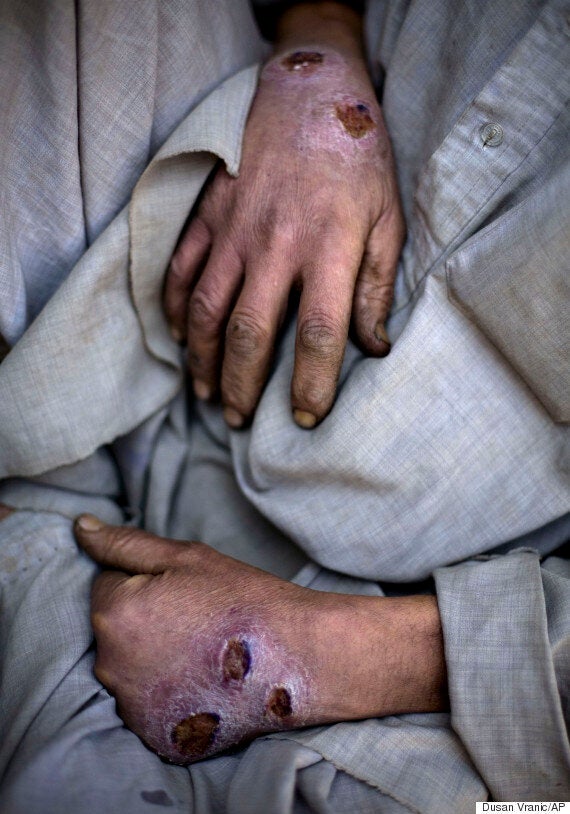 Hands of 59-year-old Abdul Razaq, a Kabul resident, affected by a form of leishmanisis
The disease is transmitted when infected sandflies bite humans and according to the World Health Organisation, an estimated 1.3 million new cases and 20 000 to 30 000 deaths occur annually.