Kim Kardashian's pregnancy with her second child is a hot topic at the moment, but the soon-to-be mum-of-two is already planning a third child.
Talking about how her body changes during pregnancy, she said: "I'm just worried about number three, that's when your body really starts to slip."
"Number three?" her mum Kris replied. "Can we just slow down and have number two?"
Kardashian also revealed the "painful" procedure she endured to avoid having a caesarean.
Writing on her website, the 35-year-old said she had an "ECV" (external cephalic version), which turned her breech baby back into the right position.
An ECV is a procedure where a doctor's hands are externally placed on the mother's abdomen around the baby. The baby is moved up and away from the pelvis and gently turned in several steps from breech, to a sideways position, and finally to a head first presentation.
Explaining the process, Kardashian said: "They don't give you any pain medication, and let me tell you: This was soooooo painful. Probably more painful than childbirth.
The reality star added that it was much less stressful now she doesn't have to worry about having a caesarean.
The mum to North West, who is expecting a boy with Kanye West, is reportedly due very soon.
He then gushed, after winning the best footwear brand: "I look at my daughter and I look at my wife and she's rich and I don't plan on being broke. I'm so, so focused on creating."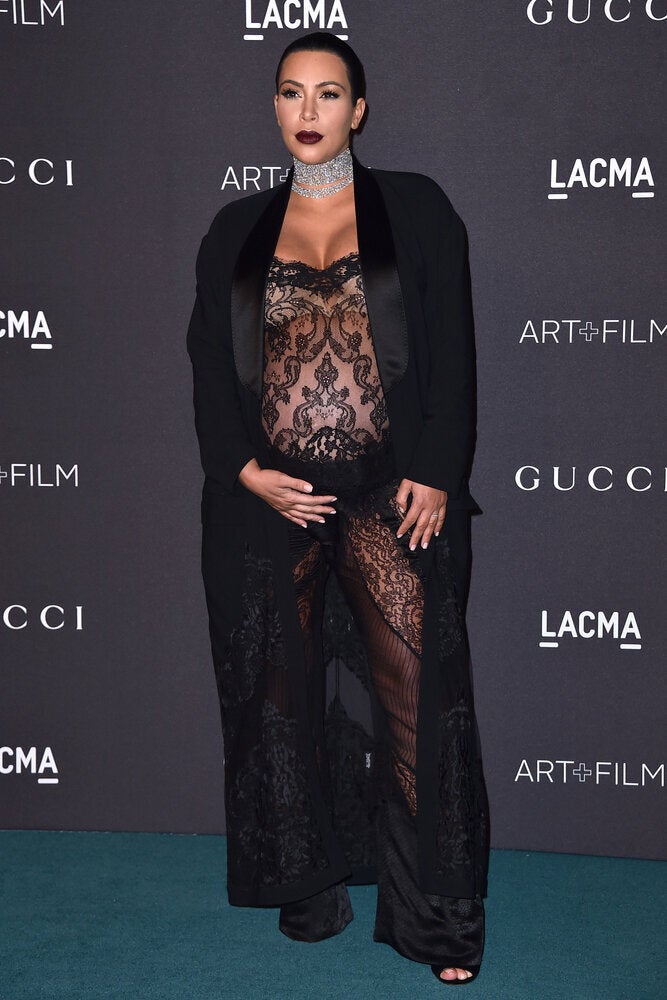 Kim Kardashian Defies Pregnancy Style