'Strictly Come Dancing' professional dancer Kristina Rihanoff has refuted claims that the BBC show is fixed.
READ MORE:
Kristina has insisted that, while some elements to the show are scripted, the dancing is the most important part, and there is no truth to claims the show is edited in any contestants' favour.
She writes, in her blog for Hello! magazine: "This week there was a lot of speculation in the press about 'Strictly' being a fix.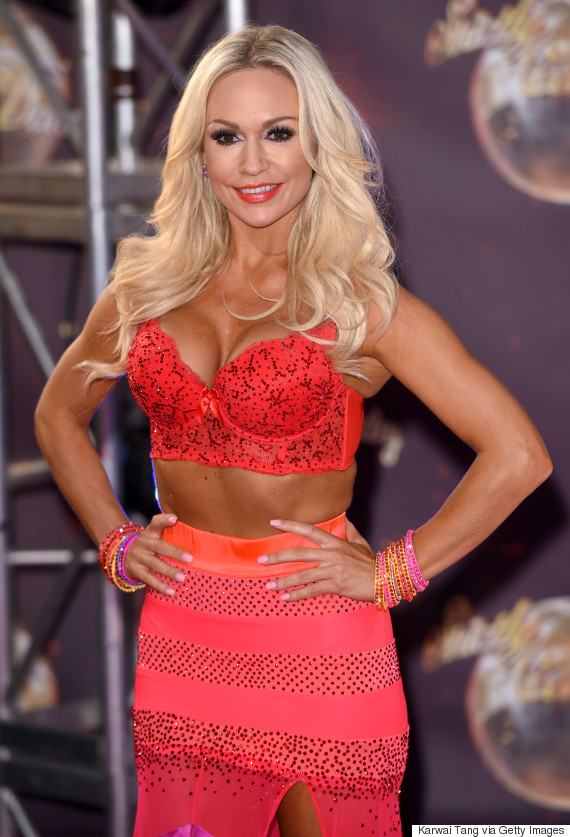 Kristina Rihanoff
"Of course we have to understand that it is a TV show so there is a script and a lot of things are produced. But when it comes to dancing, you can't fault it.
"When I watch I can see if a couple really deserves to be in the dance-off or not and I think the public can too. 'Strictly' has been around for 12 years so viewers know! I think last week showed quite clearly that the show is all about dancing – the best dancers go through."
Fix rumours first began circulating, when former pro Ola Jordan suggested that the judges deliberately undermarked certain contestants.
Controversy later arose when Jamelia suggested that Peter Andre, who she performed against in a dance-off last month, was being edited more favourably by producers of the show.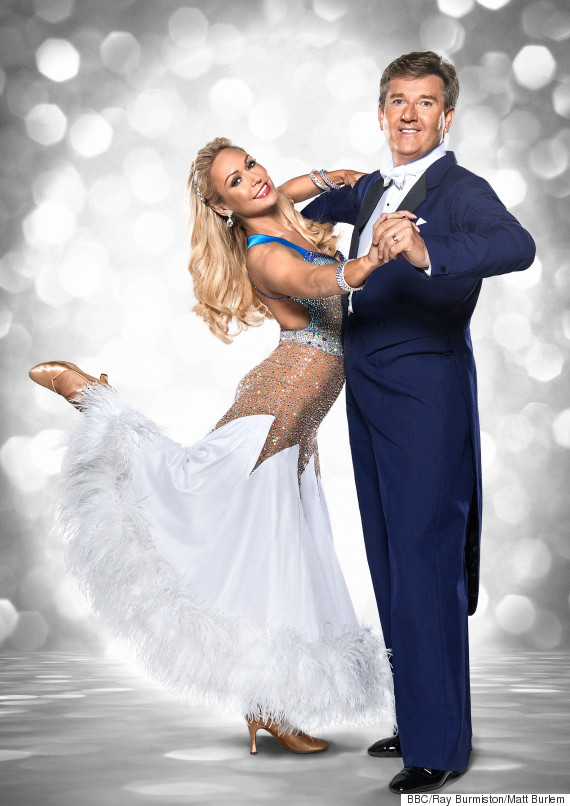 Kristina Rihanoff and Daniel O'Donnell
Kristina admits later in the blog that she doesn't always agree with the judges' scores, but insists that she doesn't think the difference of opinion is due to any sort of "fix".
She adds: "To me, Georgia was slightly undermarked. I think she deserved more nines than eights. But what I want to emphasise is that the marking is a matter of opinion.
"Ballroom dancing is so difficult to judge. It's not matter-of-fact. It's not like running and coming first and you can't argue with that. It's much more subjective and there's so much to judge – the technical side, the emotional side etc. This is why Ballroom dancing never made it to the Olympics!
"I can watch the same dance as the judges and see it differently. I look for the couple's emotional connection, how they tell the story and how they dance in unison. When I say Georgia and Giovanni were undermarked by the judges, that's my opinion. That's how we have to understand the judging on the show. It's not that black and white!"
Kristina was the third professional dancer to be eliminated from this year's series, alongside her celebrity partner, Daniel O'Donnell.
It has since been claimed that she won't be returning to 'Strictly', and is currently poised to appear in the next series of 'Celebrity Big Brother', which kicks off in January.
Read her full Hello! blog here.
LIKE US ON FACEBOOK | FOLLOW US ON TWITTER