School pupils can now seek refuge from bullets fired by gunmen after an American company launched a child-sized armoured blanket.
The BodyGuard blanket is billed as "a quick, simple solution for maximum protection against a school intruder."
The shield comes in a variety of sizes, including small versions designed for kids. Protecht, the firm behind the blanket, is marketing its product towards the education market on its website.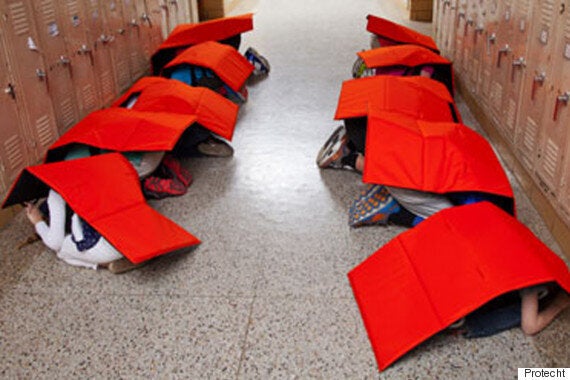 Children can hide beneath the armour
"Despite increased security measures in recent years, U.S. school shootings continue to rise. The tragedy at Connecticut's Sandy Hook Elementary school in 2012, warns us that children of all ages are at risk," the firm writes on its website.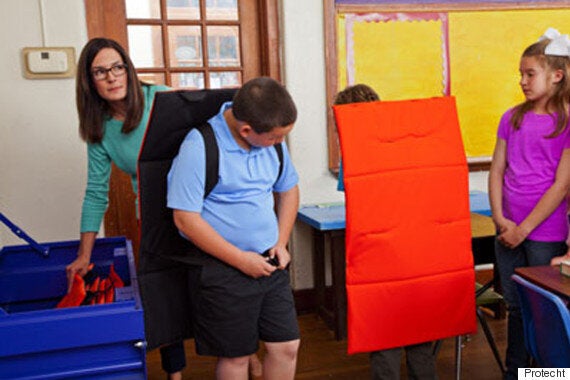 The vests are designed to be stored in classrooms
The blanket is designed to have the same specification as armour worn by the U.S. military and equals that worn by the country's law enforcement.
"We are so confident in the protective properties of Bodyguard™blanket we are encouraging every administrator to make it an integral part of school and university lockdown protocol," Protecht says.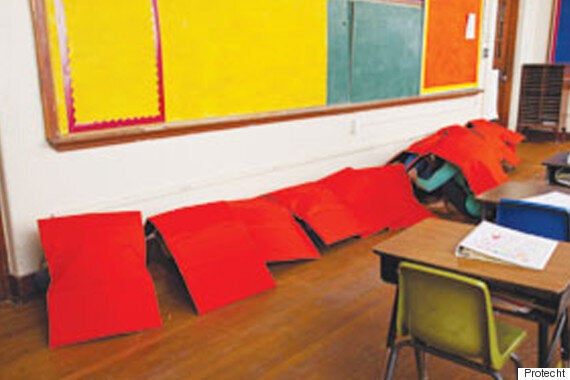 How pupils might use the blankets during a shooting
Gun crime has long-since been a topic of debate in America, with high-profile mass school shootings such as that which took place at Sandy Hook Elementary re-igniting calls for a permanent solution to the threat posed to school children.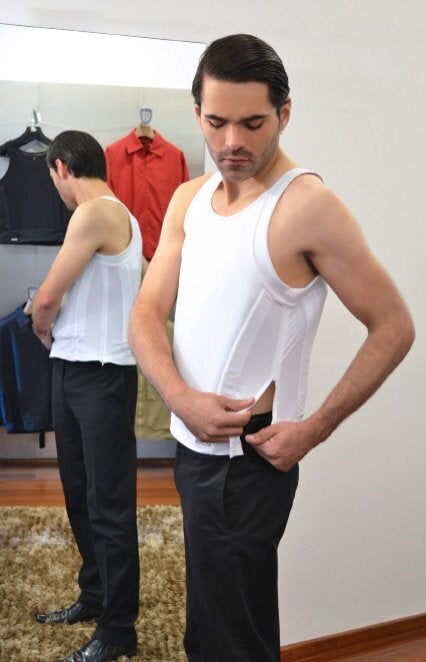 Bullet-Proof Clothing