Hacking collective Anonymous has called on the public to help in its fight against ISIS by declaring 11 December as an international 'trolling' day.
Anonymous reportedly posted a message on Ghostbin calling on people to spend the day reporting known ISIS social media accounts, openly mocking them on social media while carrying out protests in the real world as well.
"We ask you to show your support and help against ISIS by joining us and trolling them // Do not think you have to be apart of Anonymous, anyone can do this and does not require any special skills.

They thrive off of fear they hope that by their actions they can silence all of us and get us to just lay low and hide in fear. But what many forget and even they do is that there are many more people in the world against them than for them. And that is the goal of this mass uprising, on December 11th we will show them that we are not afraid, we will not just hide in our fear, we are the majority and with our strength in numbers we can make a real difference."
The hacking collective suggests that people start using the hashtags "#Daesh and #Daeshbags" while asking users to openly report any accounts that could have links to ISIS.
Suggestions go on to range from asking that people post pictures mocking known ISIS terrorists, or to produce YouTube videos that mock those made and released by the regime.
It then goes on to suggest 'offline' techniques which include putting up posters that show how ISIS does not represent Islam.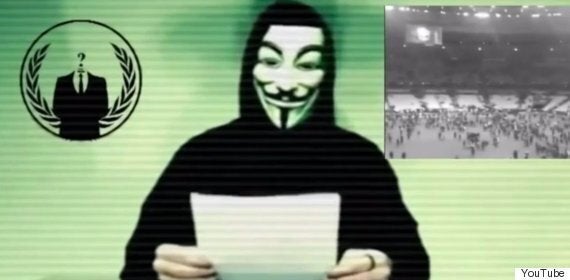 In a video posted on YouTube a masked figure read a statement saying:
"Anonymous from all over the world will hunt you down. You should know that we will find you and we will not let you go. We will launch the biggest operation ever against you."
Related