British Muslims are at risk of being radicalised because of the strong language used about countering Islamist terrorism, the authors of a landmark report on religion in the UK have claimed.
Retired senior judge Baroness Butler-Sloss said the way the Government and the media portrayed the issue could leave some feeling "that they are not part of British society", the Press Association reported.
At the report's launch she said: "There's a real danger with the rhetoric that it is turning certain groups, particularly the Muslims, into feeling 'other', feeling that they are not trusted, feeling that they are not part of British society.
"That's very sad for the vast majority of very decent Muslims who live in this country. They should feel that they belong, not that they don't belong. But it also has real danger of radicalisation."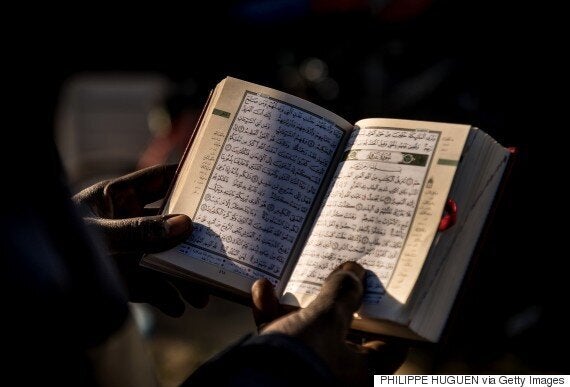 It was warned that the language used around the fight against Islamist terror could serve to radicalise more people
Lady Butler-Sloss criticised the debate surrounding counter-terrorism legislation, saying: "In framing counter-terrorism legislation, the Government should seek to promote, not limit, freedom of enquiry, speech and expression, and should engage with a wide range of affected groups, including those with which it disagrees, and also with academic research.
"It should lead public opinion by challenging negative stereotyping and by speaking out in support of groups that may otherwise feel vulnerable and excluded.
The report also said that there was a shortcoming in "religious and belief literacy" among many of those working in the media, with a particular weight on the reporting of Islam.
According to the Guardian, it said: "Even if allowances are made for the pressures on journalists and for the difficulty of reporting on a far from straightforward topic, and even if it is recognised that much reporting is balanced and accurate, there is widespread public dissatisfaction with how the media handle religion and belief matters."
Misleading representations of Islam in the media were picked up on by a number of those involved with the report.
The text also referenced research with found that references to extreme forms of Islam or Muslims were 21 times more common than to their moderate counterparts.
She said said that it was also debate among normal people, not just the media or the government that added to this.
"It's not only government. I personally think it's not so much government but it's the interpretation of what the government is doing by the media, in particular, but also by people.
"I have a friend in the West Country who has never met a Muslim and she says, 'I hate all Muslims', because she reads about them in the popular press, that Muslims are doing this and that, and she assumes all Muslims are the same."
She said it was "tragic" and added she would take a Muslim friend down to the West Country "to see that my friends are as normal as she is - rather more normal".
The report also made a wide range of recommendations around the role of religion and faith in British life, calling for a more "pluralist character" to be adopted in many areas of public life.
It was suggested that there should be more religious diversity in the House of Lords, as well as bringing in speakers who do not represent a faith viewpoint on the Thought For The Day slot on Radio 4's Today programme.
Popular in the Community