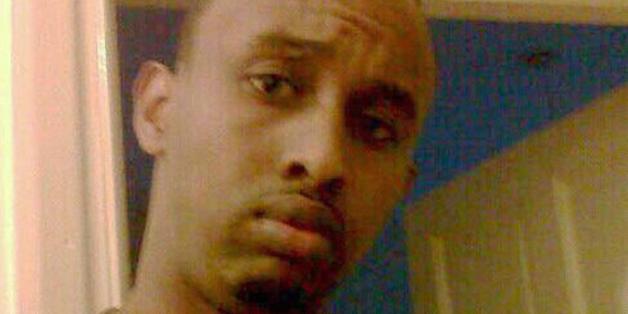 The man accused of launching an attack at Leytonstone Tube station, which left a male commuter with a five inch knife wound across the neck, was "doing it for his brothers in Syria", a prosecutor has alleged.
Muhaydin Mire, 29, of Sansom Road, Leytonstone, is accused of attempted murder at the London underground station on Saturday. He appeared in Westminster magistrates court to confirm his name and address on Monday.
It's claimed the victim was attacked from behind in front of several members of the public at around 7pm. Eyewitnesses said his attacker said "this is for Syria" during the incident, much of which was captured in mobile phone footage.
Mire is accused of punching his victim to the ground and repeatedly kicking him before taking hold of the victim's head and cutting a five inch wound in his neck.
Prosecuting, David Cawthorne said a 56-year-old victim, named only as "Male A", had been walking through Leytonstone Station when he was approached and attacked from behind.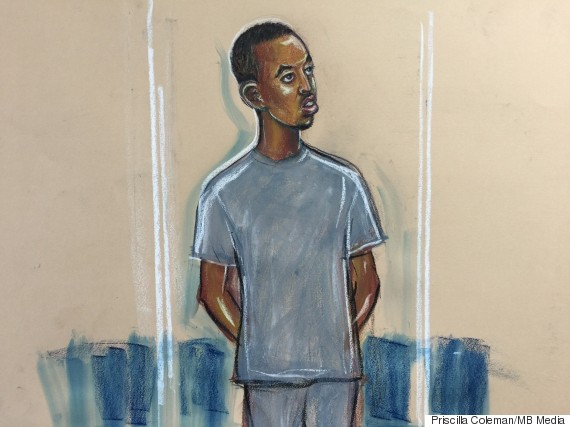 A sketch of Mire's appearance in court on Monday
'Male A' was hit and collapsed to the floor before being set upon with a knife by Mire, who cut the victim's neck "in what is described by some as a sawing motion".
Mire allegedly shouted "this is for Syria" before the attack.
The victim was left in a pool of blood and had to undergo five hours of surgery after Saturday's events, having been taken to a central London hospital in the immediate aftermath.
Mire allegedly threatened one police officer who arrived after Tube staff raised the alarm, while another, "fearing for his life," fired his Taser twice, prosecuting counsel said.
A third shot of the barbs-firer finally brought Mire to the ground, the court heard, before he was arrested.
The assault was "violent, sustained and unprovoked", they added.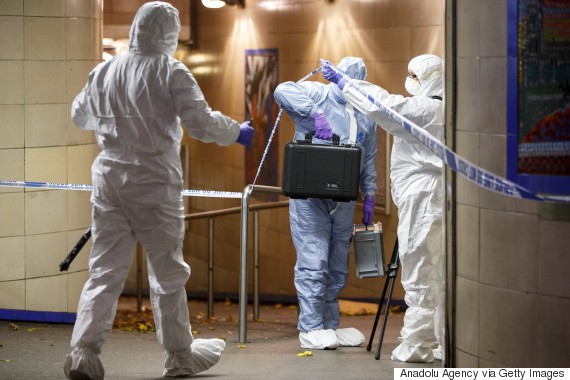 Forensic officers investigate at the scene of Saturday's attack
Crown prosecutors said the man's offences were "acts of terrorism", falling under section 1 of the Terrorism Act, the Daily Telegraph reported.
Assistant chief constable Mark Newton, of the British Transport Police, said: "The safety of the travelling public remains our top priority.
"In addition to our usual specialist response teams, last week we launched 'Project Servator', deploying even more highly-visible police patrols designed to identify and deter terrorism.
He added: "Following Saturday's incident, we are now deploying still more officers in this role.
"They involve both uniformed and plain-clothed officers, supported by other resources, such as armed officers, police dogs, a network of CCTV cameras, and the thousands of rail staff we work alongside.
"We ask the public to remain calm and carry on using public transport as normal."
Mire was remanded in custody until Friday when he will appear at the Old Bailey.