The Sun newspaper has been criticised for publishing "made up" information as part of a story that claimed one of its reporters had travelled from Turkey to Paris without having to show his passport.
In an article billed as a "damning exposure of Europe's lax borders", journalist Emile Ghessen said he had smuggled himself 2,000 miles, following the route used by refugees and some of those behind the recent Paris attacks.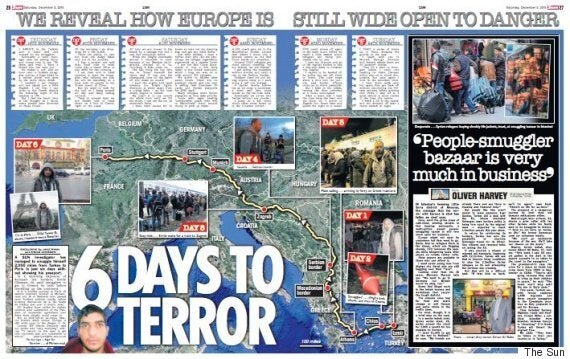 Sunday's double-page spread on the story
But Croatia's interior ministry dealt a crushing blow to the Rupert Murdoch-owned tabloid, refuting the allegations by publishing a scan of the man's passport as proof he had been screened by border security.
They added that facts reported by Ghessen had been "made up" and said he had been stopped twice - first on a train when he entered Croatia and again before boarding a flight out of the country.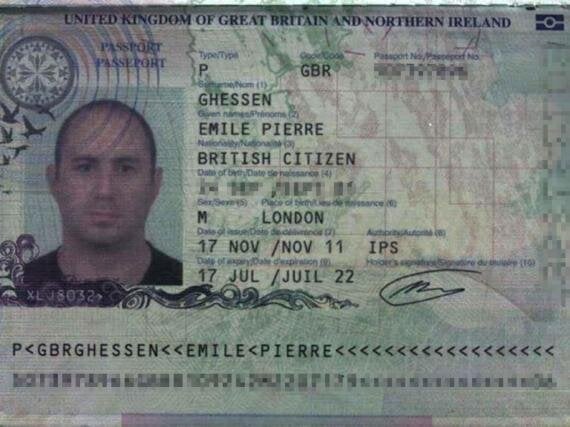 Ghessen's passport scan, published by Croatian officials
In the original article, which has since been removed from the Sun's website, Ghessen wrote of his journey: "I take my chances and go to the regular station to buy a one-way ticket to Croatian city Zagreb …
"I expect to be hauled off by police but am left alone to board. The train stops about a mile into the journey and border officers come on to check passports …
"But I hide in the toilets, leaving the door unlocked so it looks unoccupied … After a tense wait I hear the cops leave the train and we move off."
But his claims were swiftly rebutted by the Eastern European country's immigration office, which wrote in a stinging rebuke posted online: "In fact, Croatian border police registered Emile Pierre Ghessen on 23 November at 2.10 pm at the Tovarnik railway border crossing where he entered the Republic of Croatia."
They also claimed Ghessen was screened on November 24 at Zagreb Airport, where the journalist exited Croatia.
In a post on Facebook, interior minister Ranko Ostojić wrote: "I am glad when the police quickly finds liars like these, so-called professional journalists, and catch them lying about hiding in a toilet where they belong, together with the newspapers which employ them."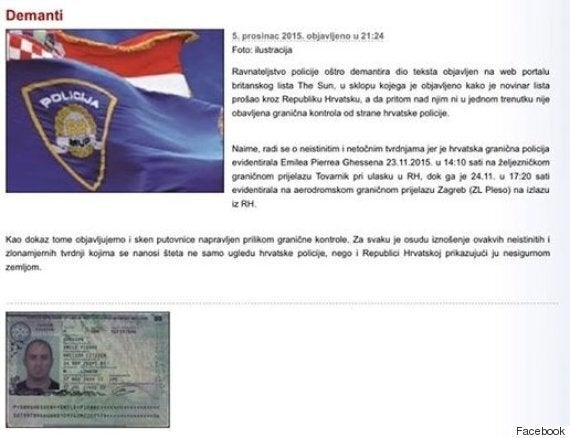 Croatia's interior ministry criticising The Sun's report
A Sun spokesman said an investigation had been launched and distanced the paper from Ghessen.
"The Sun is currently investigating concerns that have been raised about this story," they said.
"The journalist concerned is not a member of The Sun's staff but a freelance documentary maker, whose work has been used by national broadcasters, newspapers and websites."
The story was not carried by any other newspaper.
Popular in the Community