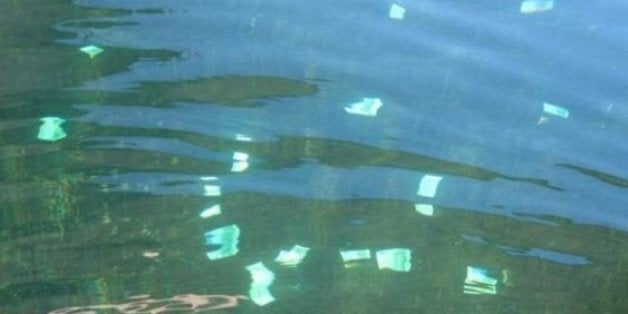 Police have been left baffled after bank notes totalling around €100,000 (£72,000) were found floating in a river.
Officers were first called to the banks of the Danube in Vienna when bystanders saw an unnamed boy jump into the river.
Thinking he was trying to commit suicide, police raced to the scene, only to discover him trying to retrieve the sodden bank notes, the BBC reported.
Investigators are now stumped as to where the money came from.
According to Sky News, they have reportedly ruled out money-laundering or any other source of criminal activity.
Images from Vienna Police showed the notes drying out on a clothes horse.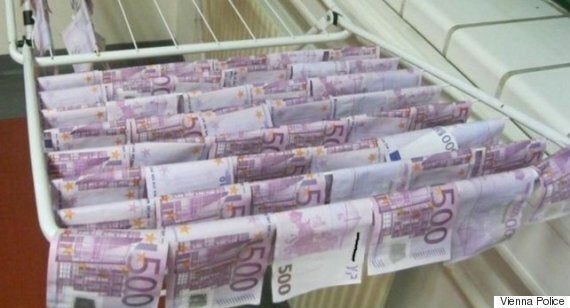 The notes are seen drying out
It was initially thought that the money - a selection of €100 and €500 notes - was counterfeit but it now appears to be genuine.
Under Austrian law, anyone who finds money and hands it in is entitled to keep between 5-10% of the stash.
However, if the owner is not found, the boy could claim the full sum as his own.
Popular in the Community