Victims of so-called honour violence are "still not being believed" by police who fear being labelled "racist" when investigating their allegations, according to a landmark report on the issue.
Police officers fear being labelled "culturally insensitive" when investigating such cases, which have included murders, and only three of the 43 forces in England and Wales were deemed fully capable of dealing with it.
Honour violence refers to practices used mainly to control the behaviour of women and girls within families or other social groups to protect "supposed cultural and religious beliefs, values and social norms in the name of 'honour'," Her Majesty's Inspectorate of Constabulary said in the report, the first of its kind.
It follows cases such as the killings of Shafilea Ahmed and Banaz Mahmod in 2003 and 2006 respectively.
Ms Ahmed, a 17-year-old of Pakistani descent, was murdered by her parents after refusing an arranged marriage.
Ms Mahmod, an Iraqi Kurd living in London, was murdered by her family, who did not approve of her boyfriend.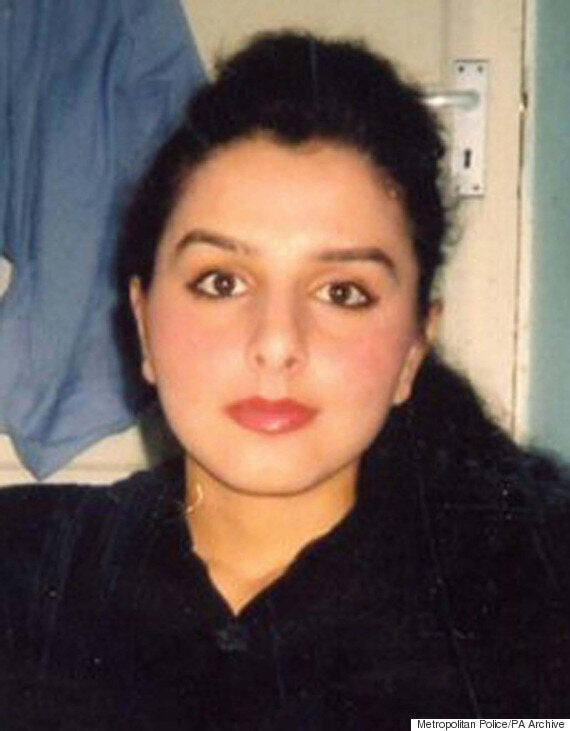 Banaz Mahmod (above) and Shafilea Ahmed (below)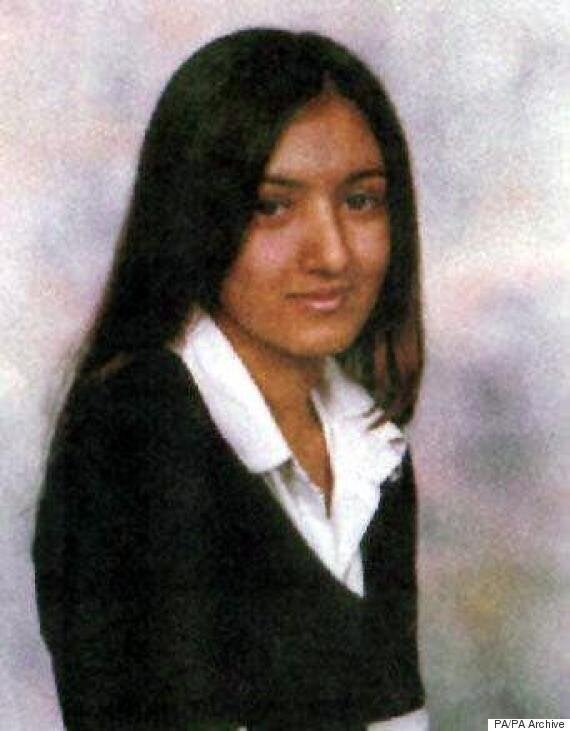 One woman who raised the alarm about death threats from her ex-husband was allegedly told: "He is not killing you, you are still around."
One victim told HMIC: "Each culture, Indian, Pakistani or Arabic, has different rules and regulations. I can see it from the police point of view: it's a lot to get their head around.
"But they get mixed up, they are too scared of coming across as racist. They need a dedicated team, who really understand the different cultures. And they need to talk to victims and survivors."
The victim continued: "The police are educated by people who have not been through what I have been through. They are educated by books.
"That's great but it's not good enough. Speak to people like me: you'll get a better understanding. You'll start to understand how [the perpetrators] work."
Jasvinder Sanghera, who campaigns against forced marriage and and honour violence told The Today Programme on Tuesday: "Does this mean that chief constables and police and crime commissioners are going to demonstrate some leadership in making this part of the broader mainstream agenda of domestic violence?
"Because when victims are calling the helpline day in and day out, they are still not being believed.
"It is like a postcode lottery out there - responses are very much dependent on who you get on the day as to whether you are going to be protected or not, and that is not good enough."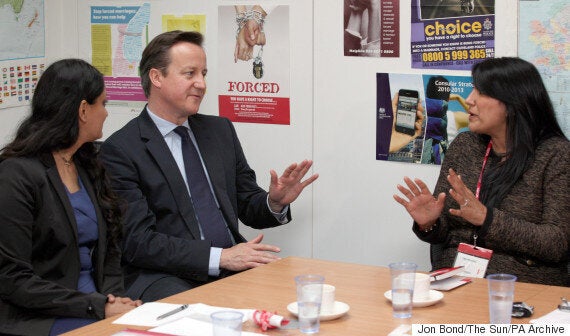 Jasvinder Sandhere (pictured right with David Cameron) said victims were 'still not being believed'
The HMIC report, which was the first of its kind, said interviews with victims "illustrated the way in which expectations about police assumptions or attitudes related to ethnicity can deter victims from placing trust and confidence" in the police.
Officers and staff did not always recognise "indicators" of honour violence and spoke to "precisely the wrong type of person" such as family or members who may be involved in the case, the report warned.
All but three of the 43 forces in England and Wales are only prepared to "some extent" to protect and support honour violence victims, HMIC said.
The three assessed as fully prepared performed well in all four categories examined: leadership; awareness and understanding; protection and enforcement; and prevention.
HMIC's Wendy Williams said: "Honour-based violence is being suffered on a daily basis by blameless citizens across all areas and communities.
"Only a small number of forces are well-prepared for the complexity that honour-based violence cases can pose.
"It is clear that the police service has some way to go before the public can be confident that honour-based violence is properly understood by the police, and that potential and actual victims are adequately and effectively protected."
Sir Tom Winsor, chief inspector at HMIC, said of the report: "Cultural traditions and sensitivities deserve and should always be given due respect.
"But where they operate to imprison vulnerable people behind barriers of fear and the threat or reality of violence, and facilitate or intensify crimes committed against them, such barriers must be broken."
Keith Vaz, chairman of the influential Home Affairs Select Committee, said honour-based violence was a crime that "remains in the shadows".
He said: "This report clearly shows that police forces still do not have this problem under control, or fully understand it."