Emotional video from the Greek island of Lesbos shows 'Homeland' star Mandy Patinkin struggling to help refugees come ashore.
Hundreds of discarded lifejackets line the shores of the beach, where a rapid succession of inflatable boats full of refugees strike land each day.
Patinkin, who plays CIA officer Saul Berenson in the programme, can be seen contemplating his own response to the ongoing refugee crisis before rushing to help those clambering off a landing boat.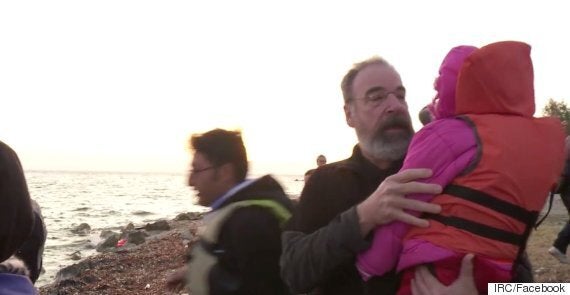 Patinkin conforts several children in the short film
Standing besides hundreds of discarded lifejackets, Patinkin makes a passionate plea for the people of Europe to welcome refugees and to give them a shot at making a better life for themselves.
Patinkin said: "I just don't get it. I don't get how people in different countries all over the world can be frightened of people who suffered so much, who are so in need, who are so desperately asking to have freedom, justice and dignity.
"Just give them a welcome."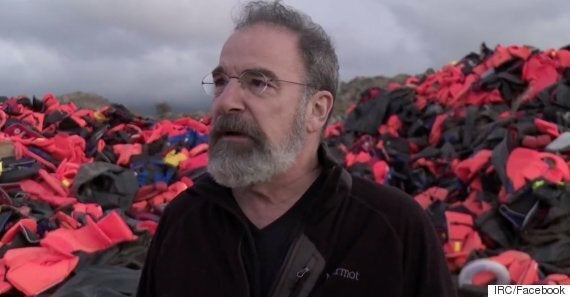 The actor makes a passionate plea for countries to welcome refugees
Writing of his experiences in the Washington Post this week, Patinkin describes the moment the boat came ashore. He wrote: "We ran to the beach and discovered that it was the eighth boat that had landed since sunrise. It headed straight toward us. As we grabbed the ropes to hold the boat, the people inside started leaping out toward shore.
"A father handed me his small daughter, while he turned to help his son. The daughter was in a pink jacket and wearing a white surgical mask; she was clearly sick, and when I pulled the mask off, she was completely still, her eyes closed. I wondered whether she was alive."
The footage, captured by the International Rescue Committee, was filmed after the actor finished the latest series of the hit spy drama.
More than half of those arriving in Greece do so through the small island island in the northern Aegean Sea, around 10km from Turkey.
But as winter begins in earnest, treacherous weather is beginning to impede the journeys of those attempting to reach Greece from Turkey.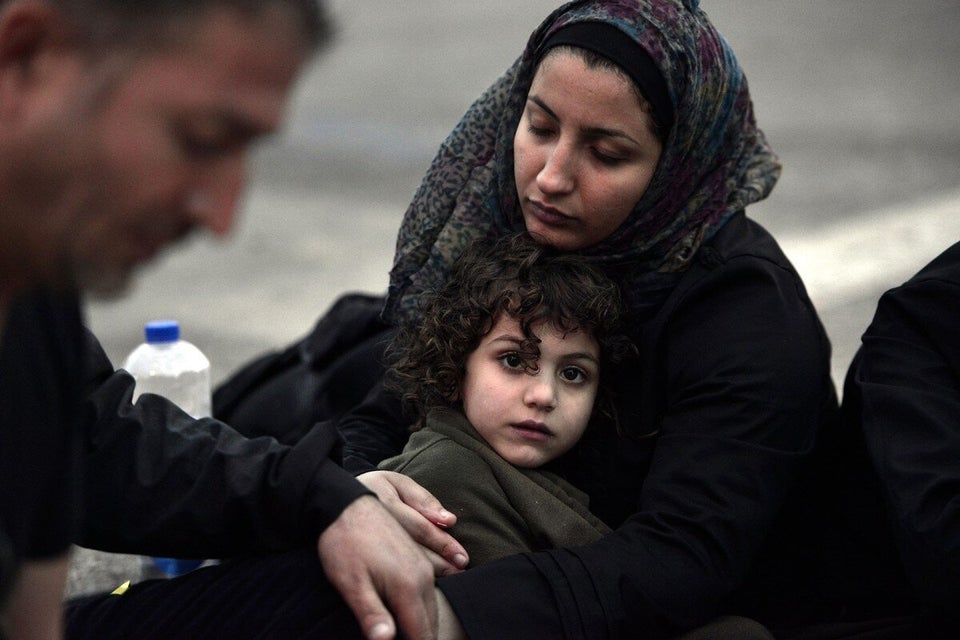 Heartbreaking Photos Of Migrants Arriving At Lesbos