The Murdoch-owned tabloid admitted that the report, in which a freelance reporter claimed to have travelled from Turkey to France - the same route as one of the Paris attack gunmen - without once showing his passport, was actually false.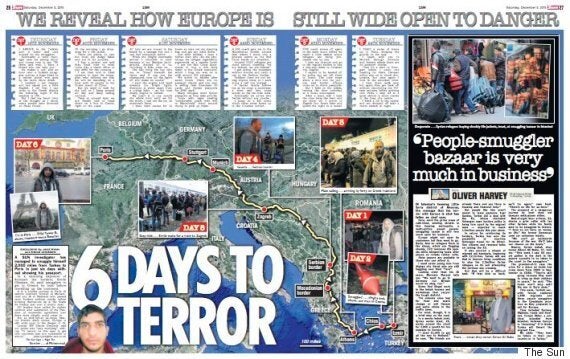 Editors conceded in a note in Tuesday's paper that their piece "did not, therefore, demonstrate that the borders of Europe had lax control".
They said, too, that journalist Emile Ghessen, who penned the piece, used his passport at least twice to cross the continent and added they believed "he made use of his passport at the other border points within Europe".
"We apologise for publishing misleading information," editors accepted, adding that the incident had prompted a change in policy regarding the employment of freelance journalists.
Reaction to the apology was mixed, with some saying they felt sorry for Sun bosses being "outrageously lied to" by the reporter, and others commenting editors neglected to fact-check the assertions because "it fitted the narrative it peddles so nicely".
The news website that first broke accusations of Ghessen's piece containing inaccuracies published an editorial in response to the Sun climbdown on Tuesday.
"It would seem that the paper can publish sensationalist claims at will, influencing the opinion of a nation on a very sensitive subject, then simply un-publish and distance itself from the 'journalist'," it read.
"The Sun has promised an investigation, but I doubt the results will be anything more than a small apology on page 12 under the bingo numbers."
Concerns about the story's validity were first raised on Monday, when the Croatian government accused it of containing "made up" information.
The country's interior minister dealt a crushing blow to the Sun by publishing a scan of Ghessen's passport - as proof he had been screened by border security.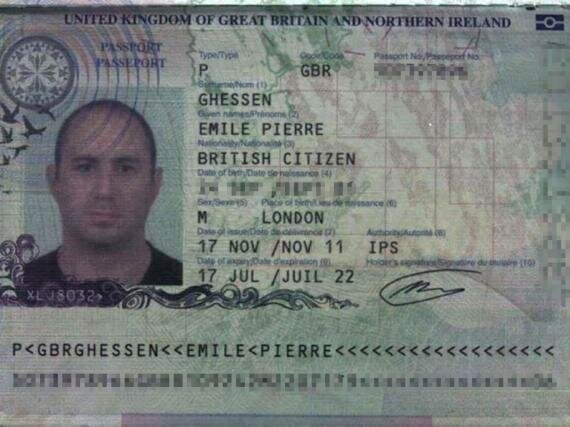 Ghessen's passport scan, published by Croatian officials
They added that he had been stopped twice - first on a train when he entered Croatia and again before boarding a flight out of the country.
The original Sun story has since been removed from the paper's website.