A pregnant mother-of-one has written an open 'thank you' letter to the burglar who raided her home.
Alexandra Mahjouri from Derby said the awful event, which happened in broad daylight on Sunday 7 December, made her realise material items aren't worth her tears and helped her see the real importance of family and Christmas.
The mum said the burglar had "literally taken everything they could" from expensive items to sentimental ones, and nearly all her son's Christmas presents.
"Thank you for making me realise we as a family are safe and unharmed and that's the most important thing. Things could have ended a whole lot worse."
"Thank you for making me see the real importance of Christmas, spending time with loved ones and the whole imagination Christmas brings to children.
"As I'm sat shaking and worrying, thankfully we have managed to fool my little boy that buddy the elf and Disney his cat made the mess and took his things and have hidden them so we've got to try and find them.
"Knowing he doesn't have a clue that you ransacked our house, including his bedroom, gives me some sense of satisfaction.
"Knowing that grown adults stole a four-year-old boy's money box that he has saved every penny he's been given over the years in makes me hope you've put that money to really good use.
"Spend it on your children - my son wanted to buy a sad little boy who doesn't have any presents something for Christmas out of it."
Mahjouri said the burglars left one of her son's Christmas presents, which was a SpongeBob Square Pants iPad mini case - something that is of no use to him anymore without an iPad.
But aside from the Christmas presents, TVs and electronics, Mahjouri said what really hurt was the jewellery they took that belonged to her dad, who died six years ago.
The mother wrote: "My dad was a really generous person and I'd like to think I am too, so although you have completely broken my heart and taken every last thing I had left of my dad (apart from his chef whites), I hope whatever you manage to sell it all for brings you and your family some sense of happiness.
"You've literally left us with nothing, we feel broken, scared to be in our beautiful new home we've worked so hard for and you've left us with nothing at all, but thank you for making me realise how much I actually do truly love my husband and little boy.
"We were looking forward to a first Christmas as a married couple, a first Christmas in our new house and a last Christmas as a family of three as I'm actually pregnant too, but you wouldn't know that as you trod on the photos of my scans whilst stealing our passports and other documents."
Mahjouri said even though the burglar has left her feeling panicked and scared in her own house, she's trying to get back to normal and salvage the small bit of Christmas spirit she has left.
She ended with: "The cleaners are at the house though so don't go back for the iPad case just yet."
One person commented: "Family and friends are the most important thing in life, so although this absolutely despicable event has happened, be thankful that you have so many people who love you around you.
"I don't know what else to say except I feel completely helpless and I hope they get caught and karma comes to bite them hard."
Another person wrote: "It sounds cliché but if nothing else, this horrible experience will only make you stronger and you totally hit the nail on the head - it's just 'stuff'.
"Yes, some of the stuff had immense sentimental value and the hurt and fear of knowing someone could do this to your home, your safe and happy place must feel horrific. But they can never take your memories or break your family."
In response to the support she received from her open letter, Mahjouri said she was overwhelmed.
"We cannot thank everyone enough for everything they have done and are continuing to do. We just don't know what to say. We are very blessed and very lucky to have such wonderful people in our lives."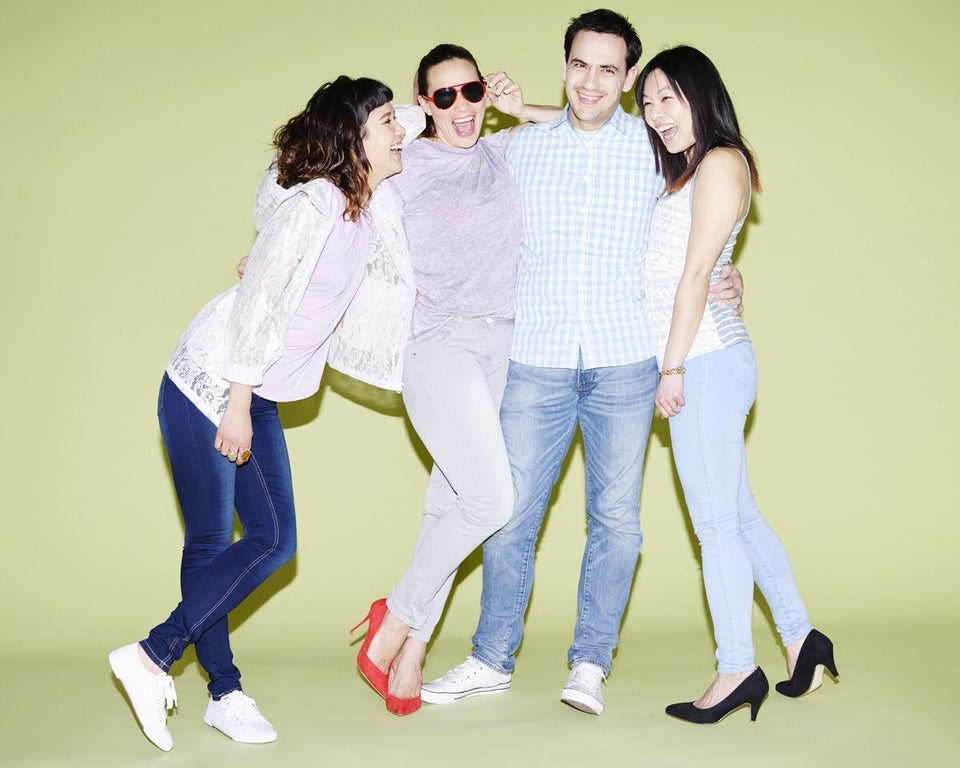 Britain's Largest Family Album