Jeremy Corbyn has been urged to severe ties with the Stop The War coalition, amid a series of controversial statements about terrorism and air strikes on Syria.
Former shadow cabinet ministers Tristram Hunt and Caroline Flint have asked the Labour leader to decline his attendance at the group's Christmas party, while Green MP Caroline Lucas has resigned as a patron of of the group, citing concerns about the positions it has adopted.
Lucas said the group "reaped the world wind of western support extremist violence in Middle East".
The coalition was once hugely successful and oversaw the largest political protest in British history against the war in Iraq when an estimated 1 million people took to the streets.
Amid a series of controversies, a tweet and article published by Stop the War in the wake of the terror attacks on Paris suggested France had "reaped the whirlwind" of Western support for extremist violence in the Middle East.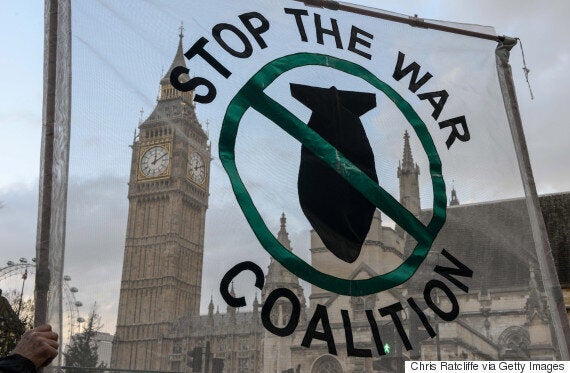 The rise of Stop The War
Stop the War was founded in September 2001 in the weeks following 9/11 when George W. Bush announced the "war on terror". The group has since been dedicated to preventing and ending the wars in Afghanistan, Iraq, Libya and elsewhere.
Formed to oppose the so-called War on Terror, it had 2,000 supporters who gathered near Kings Cross. The original chair was from the Socialist Workers Party - Lindsey German.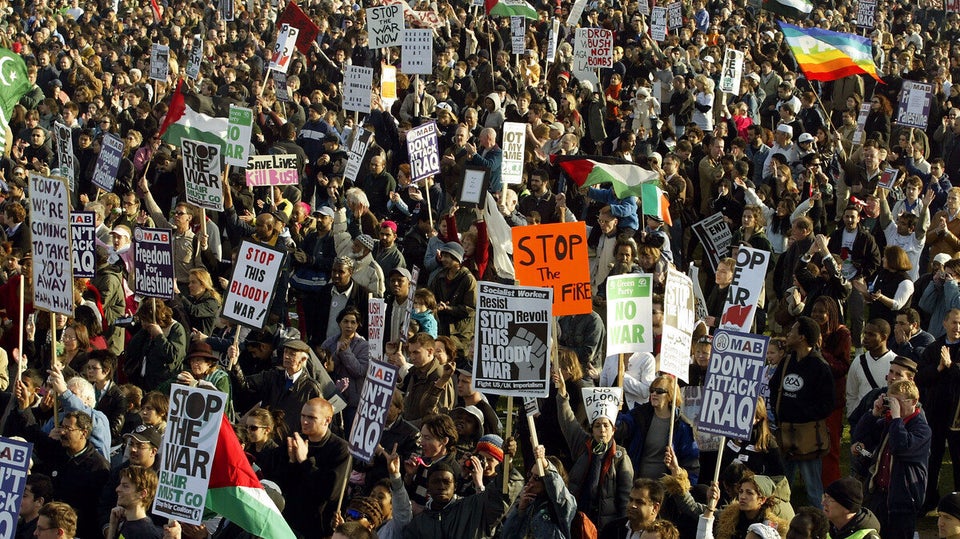 The rise of Stop The War
Controversy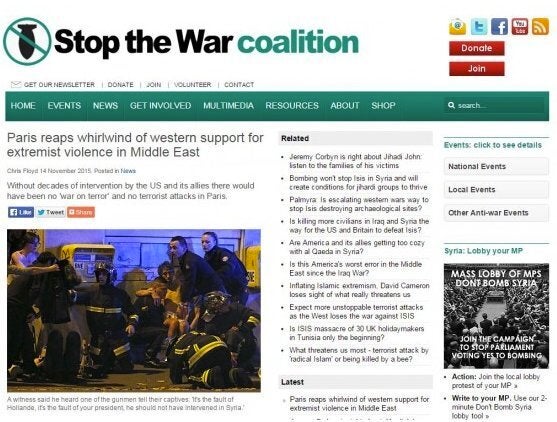 Stop The War (2)