A student was left "disgusted" when a Tesco delivery driver sent her a graphic and obscene text after dropping off her shopping.
Sofia Isabella, a 21-year-old student living in Battersea, was shocked after receiving a text from "Joe", who said he wanted her to perform sexual acts on him.
Isabella was subjected to sexual texts sent by the Tesco driver
"When I saw it I was disgusted and we are worried as well. I have been harassed before. It is really scary."
Warning: some readers may find the language below distressing.
The man first made contacted with the student at 9pm, shortly after delivering the groceries. He then messaged Isabella saying: "Hie ?? I delivered shopping to you this evening my name is Joe".
And sent another text directly after which read: "I think your [sic] sexy I want u to suck my c*** while I lick your p****", followed by a string of question marks.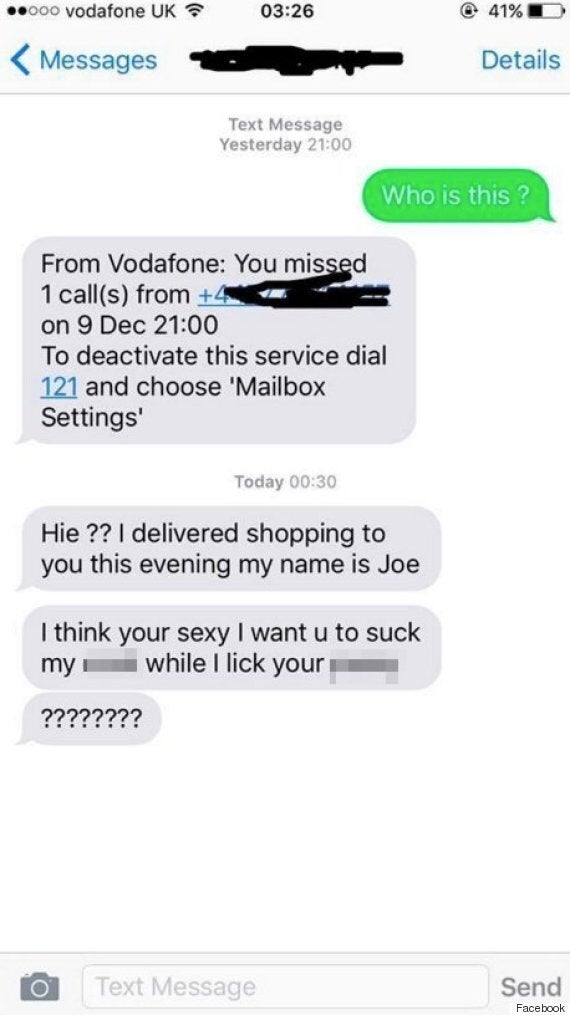 Isabella complained to Tesco, but said the supermarket giant was "not taking it seriously".
"[It] means he could turn up at my house any day," she continued. "Tesco have basically said it's a matter for the police and nothing to do with them.
"They haven't offered an apology or anything.
"Such a huge company are not even trying to salvage their reputation."
A spokesperson for Tesco said: "This behaviour is completely unacceptable. We took immediate action to ensure this agency driver will never work for Tesco again and are in contact with the customer. We are extremely sorry for any upset caused.
"This is now a matter for the police."